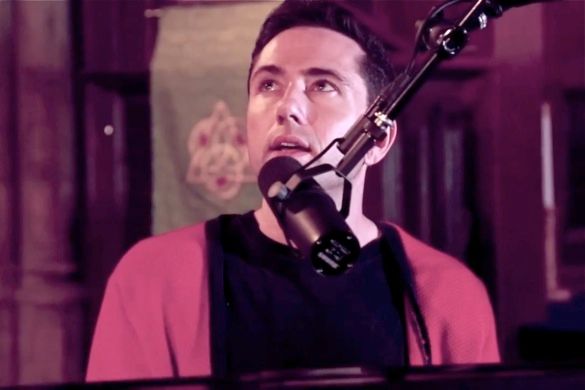 Like many gay men, singer/songwriter Sacha Sacket remembers being bullied when he was a young boy in high school. He remembers the alienation, the pain, and the shame it caused him, and how he felt there was no one he could speak to about it. He made it though, but not without battling with depression. But he grew stronger, and is on out and proud gay man for his whole career in music. And he was touched by the story of a teen who was working to fight bullies. And it was twice as hard to hear the 15-year-old Jamey took his own life once the bullying became just too much. So Sacha wrote "Song For Jamey", which is featured in the production of 'It Gets Better', a musical experience that exposes the effect bullying has on youngsters. He also performs it as part of the show. This song is just so amazing, so touching, so, well, real, I had to share it.
I have to tell you, after several listens, it still gave me goosebumps. You can purchase the single from
iTunes
,
Amazon
, and
Bandcamp
. To learn more about Sacha Sacket, visit his
official website
. For more information about the 'It Gets Better' tour, visit the
official website
.