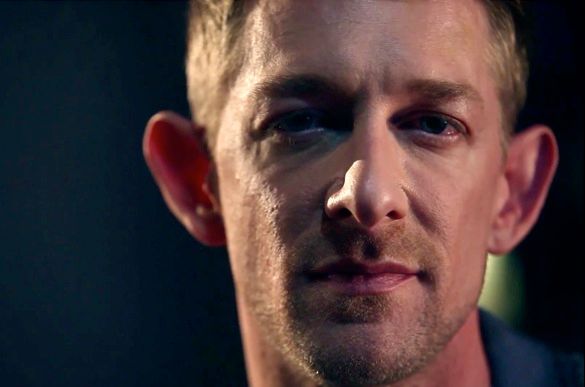 The above are just a few screenshots from the new music video from singer/songwriter Matt Gold, "Oh Joe". The song is the second single off his first album, 'Drown Before You Swim', released last fall. Gold has a distinctive piano-driven sound that beautifully supports his voice. The music video for "Oh Joe" takes a look at the choices we make along life's journey, and how they can effect the rest of your journey, especially if a person might find themselves mired asking "what if?" Perhaps life doesn't end up the way you planned, sometimes that can lead you to a different, but happy path. The song is gorgeous, beautifully sung by Gold, who plays the 'Emcee' of this performance. Enjoy "Oh Joe".
"Oh Joe" is the first cut on the album, the first song I heard when I played it. It was a great introduction to Matt Gold's music then, and still is today. You can find Gold's album 'Drown Before You Swim' on
iTunes
and
Amazon
. To read the post featuring his music video for "Ordinary",
click here
. If you would like to learn more about Matt Gold, visit his
official website
. He can also be found on
Twitter
and
Facebook
.