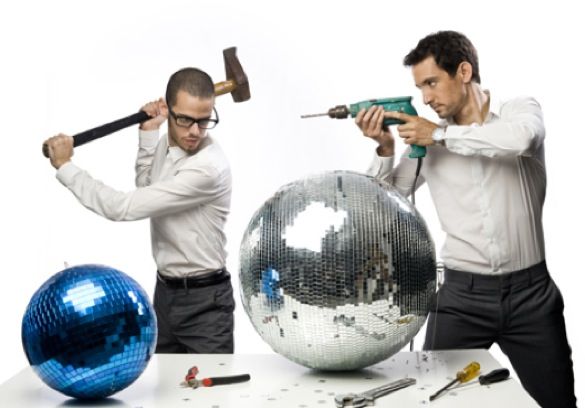 The Young Professionals, the Israeli group of Ivri Lider and Johnny Goldstein who have made some great music and interesting videos have made one more, making clear their stand on Marriage Equality around the world. I mean, it should come as no surprise, since Ivri, my future husband, has been an out and proud musician for the last decade. But it is wonderful to see him continue to stand tall and proud. Enjoy this video!
For more about The Young Professionals, visit their
official website
. You can also purchase their album, '9AM To 5PM - 5PM To Whenever', you can find it on
iTunes
and
Amazon
. As a solo artist, Lider has released seven albums, two of which were certified Gold, and the other two certified Platinum. He is one of the biggest-selling contemporary artists in Israeli music, and has won the Male Singer of the Year honor from Israeli national and local radio stations since entering the Israeli music scene in the late 1990s. To find out more on Ivri Lider, visit his official
website
.