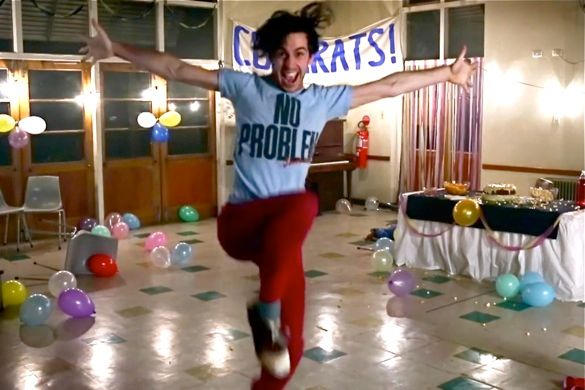 Well, it is finally here, people, and oh-so-worth-the-wait! Brendan MacLean released the music video for his new single, "Stupid", off his upcoming album. I first became aware of his music when David Raleigh told me I had to watch some of his YouTube offerings. Well, David knew what he was talking about, for I immediately fell in love with Brendan's good looks, sense of humor, and wonderful musicality. I was quite excited when he recently spoke about new music coming, including some fundraising through his
Pozible website
. Finally, the time came for the first single to be released, and I loved it. It is a delightful new spin on love gone wrong, as only Brendan could deliver. And the music video is just so very, very everything it needed to be. Brendan's energy shoots out of the screen, and mesmerized me. Part of the brilliance of the video is that it was shot in a single take, almost three and a half minutes of singing and dancing, holding my attention the entire time. "Stupid" is pure joy in video form.
You can purchase the song "Stupid" on
iTunes
or
Bandcamp
. To learn more about Brendan Maclean, 'follow' him on
Twitter
, or 'like' him on
Facebook
.