Filmmaker Paul Bright has announced his next movie project, and it looks like another exciting one! Filming begins next month on 'Forgotten Hero' in the Pacific Northwest, with Bright writing and directing. I am a big fan of Bright's movies, from the time I saw 'Angora Ranch'. Bright is shooting 'Forgotten Hero' with a cast from Oregon, where they are also shooting. The story also features the the rainy forests in the Cascade Mountains, where the cool and damp climate has an effect on the people living there. But when a couple stops to offer a ride to a returning vet, it changes their life in a way no one saw coming. Soon after hearing about the project for the first time, I was lucky enough to be able to interview the filmmaker. Check out what he had to say, as well as to check out the photographs of the cast.
Heather Liddycoat
It should come as no surprise that the first thing I wanted to learn more about the movie. As he has made romantic comedies, thrillers, and movies with a sci-fi bent, so how would Paul describe his latest? "'Forgotten Hero' is a suspense film," Bright explained. "When audiences watch this movie they will know something is definitely wrong, but uncertain who to trust and who is dangerous. When you think you've got it figured out something else happens that throws everything into doubt."
Jasmin Savoy Brown
One of the aspects of Bright's films I have long appreciated is his ability to tell the stories of people of people on the geographical edges - not in the traditional urban settings of traditional film. Why? "Americans don't need to see another story about someone living in a big city,' he told me. "Because media is concentrated in LA and NY, the writers, funders, producers and directors tell stories that they understand: stories about living in big cities. Most people in this country live in smaller cities spread across our nation's vast land. I want to tell stories that they can identify with. LA and NY have become this mythological Atlantis, determining what "American culture" is supposed to be. I believe there are many more cultures in this country we can show in films."
Stuart G. Bennett
With at least part of the story driven by the location, I was curious as to how life in the Pacific Northwest inspire the director. "In the Cascade Mountains people live without pretense," said Bright, "the way they wish to live, with no effort from anyone to impose their beliefs on others. Many people are politically conservative, in the older tradition of conservatism that believes it's not their place to tell someone else how to live. It is a huge difference from the evangelical conservatism of the South, and from the politically correct liberalism in major west and east coast cities. I hope to capture in 'Forgotten Hero' this attitude toward life."
"This is also still frontier territory in many ways. It's not easy to get here," he added. "The mountain passes are icy in the winter, and large metropolitan areas are hundreds of miles away. Aside from Portland and Seattle, these are smaller cities heavily influenced by the fluctuations of the timber industry. The mountains are so vast and unpopulated, it is easy for someone to disappear and never be found."
Patrick D. Green
There is a long history of 'heroes' in film, and in life as well. They come in all types and sizes. So I was interested in how Bright thought about his forgotten hero. "'Forgotten Hero' doesn't easily fall into a category," he offered thoughtfully. "And that's one of the good things about the new world of indie film. I already know some issues in the film will anger audiences. The very charming lead actor (Mathew Bostrom) will warm your cockles - till you find out more about him. The dangers in the film are real fears for people who live in rural environments. And if I do a good job, the unknown threats will be scary. To some people it has a happy ending; others will be deeply troubled by the outcome. The movie is inspiring, tragic and disturbing."
Matthew Bostrom
As a veteran writer and director - I have 5 of him films in my DVD collection - I was dying to know what Bright felt was the most exciting part of filmmaking? "Every part of filmmaking is fully engaging, exciting, disappointing, challenging, frustrating," he explained. "I like to solve puzzles. Everything about making a movie is puzzle solving: Story twists, character attributes, merging actor with the character, finding the right locations, the right props, the right sound, getting the shots we need in the time we have available, editing the shots we took into a seamless dream, finding people who want to share the dream, making it work with the resources we receive. If I don't have a puzzle to work, I'm bored."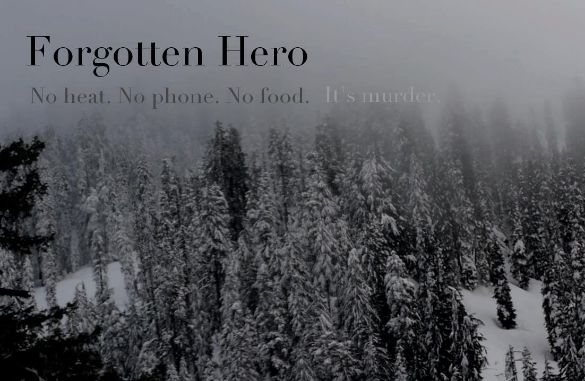 After that interview, I think I am even more excited about the film! As an independent filmmaker, Bright, like many of his peers, is working with a budget that is a fraction of the size for the movies normally see in the theaters. And as an out and proud filmmaker, it seems he often has a tougher road to hoe. And you know how I love to support the independent musicians and filmmakers, delivering music and images that speak more to my own journey than much in the mainstream. You can support these artists in different ways, from purchasing their CDs or DVDs, or helping out with a pre-purchase/donation for specific projects. Paul Bright has set up a page on the
fundraising site Indie-Go-Go
. Visit it, check out the video Paul has added, and see if you can lend a helping hand. To learn more about Paul Bright and his films, visit his
official website
.