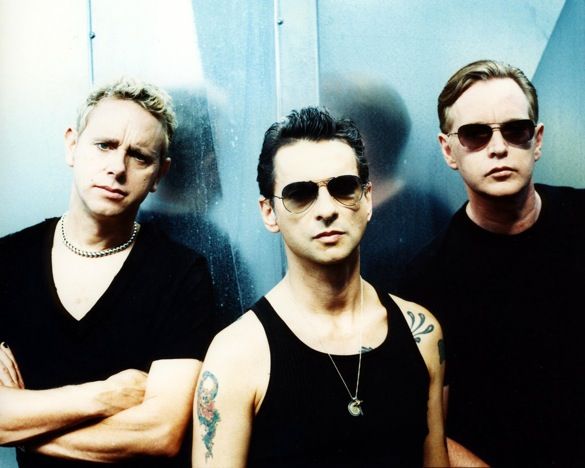 Depeche Mode left to right: Martin Gore, Dave Gahan and Andy Fletcher
Since some enjoyed the Madonna concert last week, I thought I would offer another live show of great music this week. So I picked the ElectroPop genius of Depeche Mode. Ever since the 1981 release of their debut album, 'Speak & Spell', Depeche Mode have made a habit of making hit songs, from "Just Can't Get Enough" to 2009's "Perfect", the band has managed to deliver on the music charts. Dave Gahan, Martin Gore and Andy Fletcher are the current line-up of the band, but can remember the time when Vince Clarke was part of the band, until he left to join Allison Moyet in Yazoo. Their music ran the gauntlet of cute an fun Pop to dark and inspired rock. I love them, and they are still on my playlist.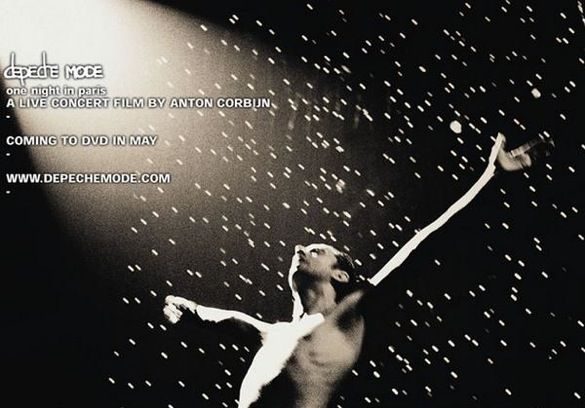 As the title would suggest, the show was taped from their 1993-1994 Devotional Tour, filmed in Barcelona, Spain, Liévin, France and Frankfurt, Germany. The show includes some of the best music, as well as some of the great music they were making in the 1990s. Their catalog is spectacular, and one could easily fill up up hours to cover their greatest hits, but they decided to limit keep the DVD under 2 hours. This makes for a tight and wonderful playlist, one that includes"
01 - Higher Love
02 - World In My Eyes
03 - Walking In My Shoes
04 - Behind The Wheel
05 - Stripped
06 - Condemnation
07 - Judas
08 - Mercy In You
09 - I Feel You
10 - Never Let Me Down Again
11 - Rush
12 - In Your Room
13 - Personal Jesus
14 - Enjoy The Silence
15 - Fly On The Windscreen
16 - Everything Counts
17 - Halo
18 - Policy Of Truth
Depeche Mode were also sounding great in 1993, so this is a great show to watch. Enjoy Devotional.