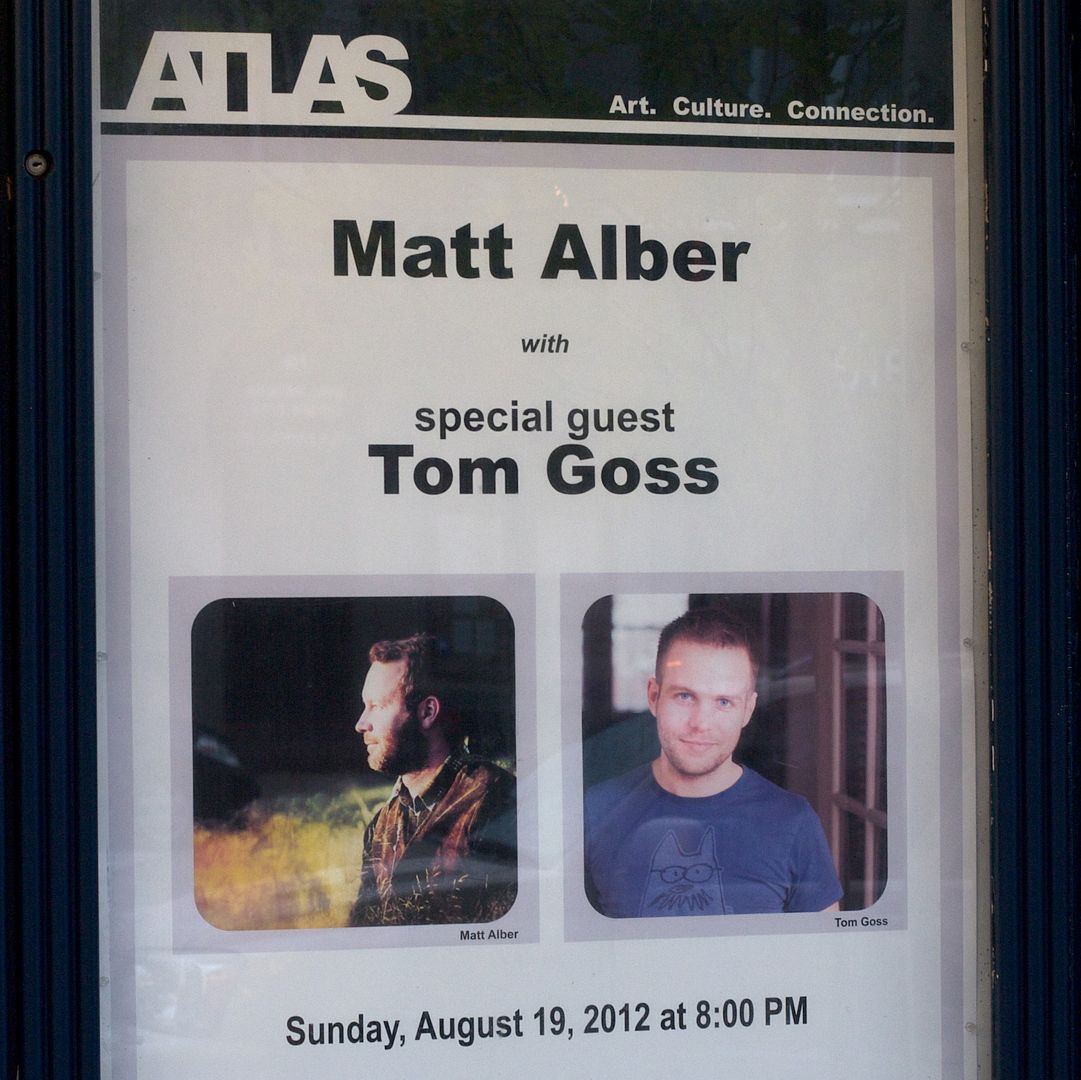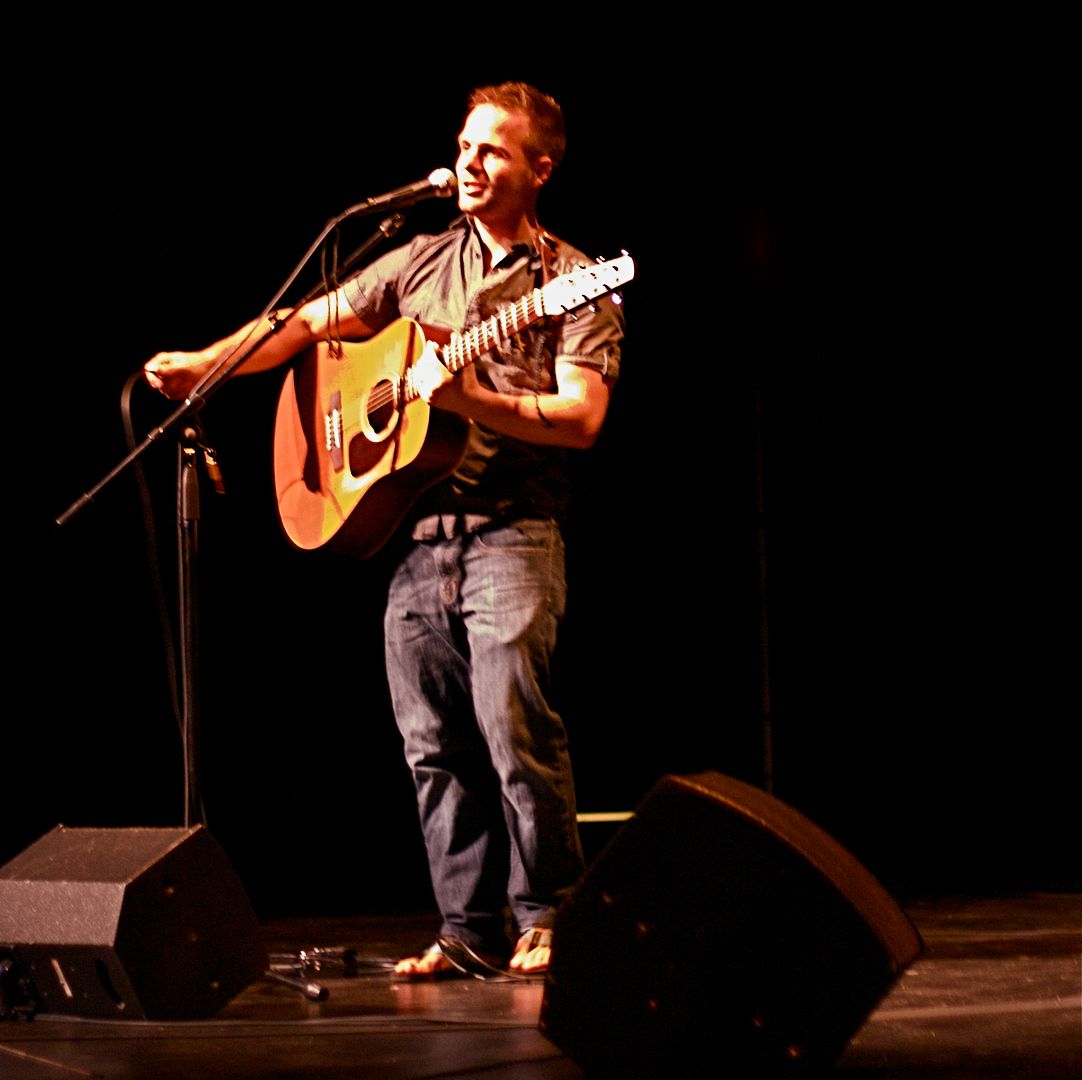 On Sunday, I wrote of my special night at the Atlas Theater in Washington, DC, but only half of it. It was my first show by
Matt Alber
, and it was great. But another amazing singer/songwriter was there as well, one I can' get enough of. Tom Goss was there to open for his friend, and offer us his own unique brand of Rock and Folk with a stirring set of old favorites as well as some new ones. Tom split his time between the guitar and the piano, but never before sharing some intimacies of the songwriting process, or maybe just a glimpse into his life.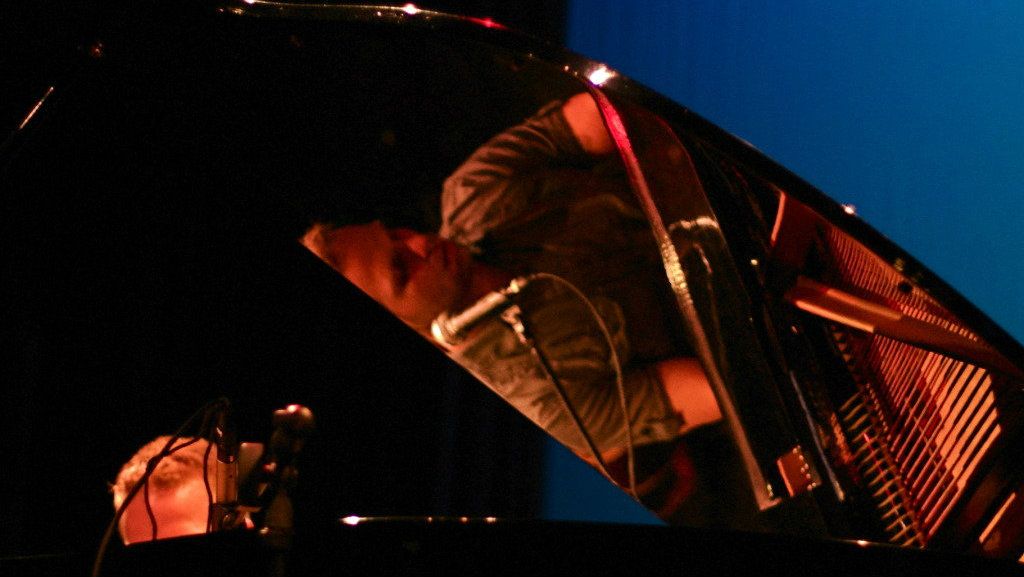 Tom certainly put down the Rock when he gave the audience a rousing "Turn It Around", the title cut from the recent album of the same name. Before the song began, he spoke about the last time Matt and Tom were supposed to play in DC, for I had a ticket. Just couldn't get there with the State of Emergency keeping cars off the road... But nothing stopped me this time, and you can tell by this video.
Tom played another song off the album,
Turn It Around
. "Make Believe" is a rocking and rolling ball of fire, powered by love. And I have to believe Tom is powered by something special, for he gets his groove on, dancing around the stage during the song. Hopefully, I have able to capture a bit of the spirit of his performances.
I was just so damned happy he sang the next song, for I feel it has a great history for me. You see, when I first saw Tom several years ago, as he was singing this one, I realized I would be hooked for life. The lyrics are just so beautiful, so poetic, and so real, I knew I'd be buying his music when he was finished playing. That is when I discovered the song was called "Rise", and I purchased the EP of the same name. And his previous album, Naked Without, with the startling picture of Tom naked on the cover. Ah, but that is another album. Enjoy the always stunning "Rise".
When it came time for another favorite, Tom asked Matt Alber to join him on the stage to play the piano while Tom continued on the guitar. As Tom began to sing the song off the Back To Love album, he couldn't help but stop the song to offer just a bit more insight into the situation we were experiencing live. That Tom, he always seems to find it hard to NOT tell a good story. Thankfully, he does it so well. Like much of what he has ever done, as far as I am concerned. So here is Tom singing "Till The End", with a lovely helping hand from Matt Alber.
For more about Tom Goss, visit his
official website
. It is just been updated, so if you haven't for a bit, you should check it out now! You can purchase his album
Turn It Around
on
iTunes
and
Amazon
. It features the first two songs in the post. You can also purchase his latest,
Lost Songs and Underdogs
, on
iTunes
and
Amazon
.