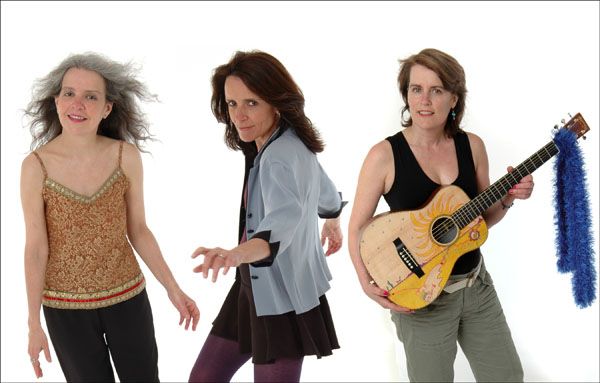 Left to Right: Maggie, Terre & Suzzy Roche.
When I think back, I have my friend Allen Moyer, now regularly designing sets for big time theater and opera, for this particular addiction. I remember when I was in college in Reading, Pennsylvania, working in the theater. Allen, who was a theater major at Penn State, would visit with designs and such, and stay for weekends. During one of those trips, I got to know Maggie, Terre, and Suzzy Roche. Well, at least their music. Allen was a fan, and shared it with me.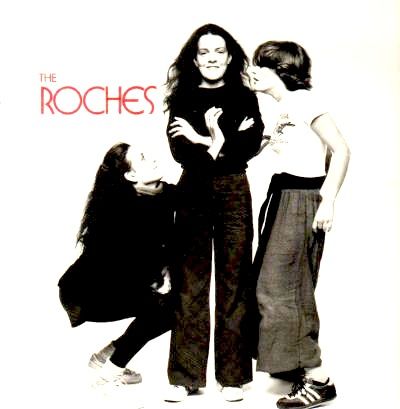 It was their eponymous debut, with some really incredible music on it. It was a breathe of fresh air when it was released in 1979, and I still listen to it. In fact, while writing this, I am playing it once again. But I can't think of a better way to introduce the sisters than to have them introduce themselves. Here is the first cut off the debut album, written by all three sisters. The Roches sing "We" at the Philadelphia Folk Festival in 2006.
They are smart, witty, and just a bit on the quirky side, but so gifted and amazing. The second cut on the album was "Hammond Song", a gorgeous song with such beauty, and such depth, it never fails to move me. In 1985, one of my favorite British singer/songwriters, Terry Hall, covered the song on with his band, Colourfield. Watch and listen as the Roche sisters deliver the goods.
That track is followed by the adorable "Mr. Sellack", another of my favorites. IT is a tale of the insecurities of youth, and the desperate need for that first job. There is a delightful youth in the songs, or at least captured in the spirit of the music. And if you have ever left a job, and had to go back to ask your boss for that job back, then you will understand exactly what Terre Roche thought when she wrote "Mr. Sellack".
Like "Hammond Song", "The Troubles" was written by Maggie Roche. Both exhibit a sophistication in the structure, and a real depth of spirit. The opening minute of the song sets the mood, with an emotional journey that follows, with all the worries and concerns, both real and a silly, that can come to mind. Listen to this gorgeous song, "The Troubles".
To learn more about Maggie, Terre & Suzzy, aka The Roches, visit their
official website
. You can find the debut album,
The Roches
on
iTunes
and
Amazon
. It is really a must have in any music collection. And one I still thank Allen Moyer for, all these years later.