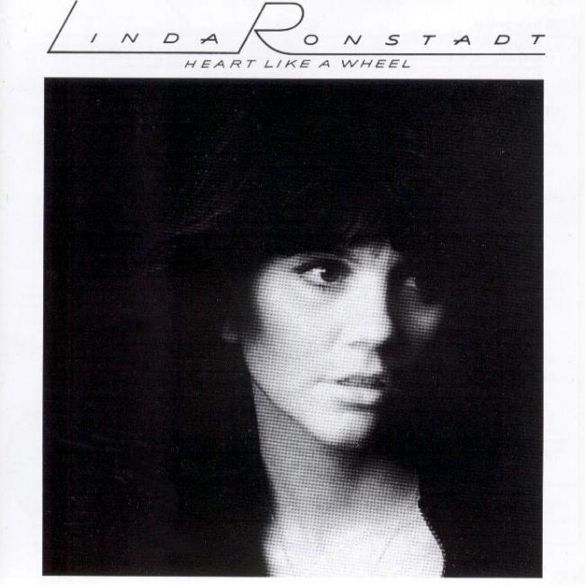 Just about 38 years ago, an amazing singer put out a album I still think is amazing. In November of 1974, Linda Ronstadt released 'Heart Like A Wheel', an amazing work of artistry that doesn't have a single song I skip over when I listen to it now, almost four decades later. It also supplied Ronstadt with two of her early trademark songs. But I will be the first to admit I wasn't paying much attention to Ms. Ronstadt at this point, instead concentrating my musical love on Barbra Streisand and Karen Carpenter. I caught on to Linda's charms with her 1977 release, 'Simple Dreams'. It was then I explored her back catalog, and found this exquisite jewel. You see, Ronstadt was still considered a Country singer at this point, although this album started her crossover, singing Pop and Pop every bit as good as she could sing country. If fact, some might say even better. In fact, the first single off the album owed as much to Rock and Blues as to any other genre. Here is "You're No Good", written by Clint Ballard, Jr. The song made it to #1 on the Billboard Hot 100 in February of 1975. Most of the instrumentation for the song was created by the late Andrew Gold, Linda's good friend.
The next single was written by Phil Everly, one of the talented Everly Brothers who had such great success in the late 1950s and early 1960s. In fact, "When Will I Be Loved" was a hit for the Everly Brothers in 1960, and the Rock-A-Billy song went to #8 on the Billboard Hot 100. The second single off 'Heart Like A Wheel' went to #2 on the Billboard Hot 100, and #1 on the Cashbox chart, an amazing follow-up for the first big hit.
While Capitol Records decided to release only two singles officially to radio, there were certainly other songs on the album that could have done well. I am not sure if that would include the title cut, although it is one of my favorites off the album. There is such a stunning honesty to "Heart Like A Wheel", a song written by Anna McGarrigle. The structure of the song is just gorgeous, and I could listen to it again and again. Anna and her sister Kate appear on the song, singing in harmony with Linda, as does the always amazing Emmylou Harris. Here is a fantastic live version of the song.
And while the final featured song was not officially released as a single, it was the B-Side for "You're No Good". So it did get airplay, and managed to hit the Country, Pop, and Adult Contemporary charts. It also earned Linda a nomination for a Grammy Award in the category of 'Best Country Vocal Performance Female'. Here is Linda singing a song written by the great Hank Williams, "I Can't Help It (If I'm Still In Love With You)". By the way, she won that Grammy!
And while I might not have been paying attention, certainly plenty of other folks were, for it went double Platinum in sales, and reached #1 on the Billboard album chart. And, along with the Grammy she won, Linda was also nominated for Best Pop Vocal Performance Female, losing to Janis Ian for "At Seventeen", and Album Of The Year, losing to Paul Simon's 'Still Crazy After All These Years'. You can purchase 'Heart Like A Wheel" on
iTunes
and
Amazon
. If you are a lover of music and don't already have it, you should. Almost 40 year later, it is still brilliant.