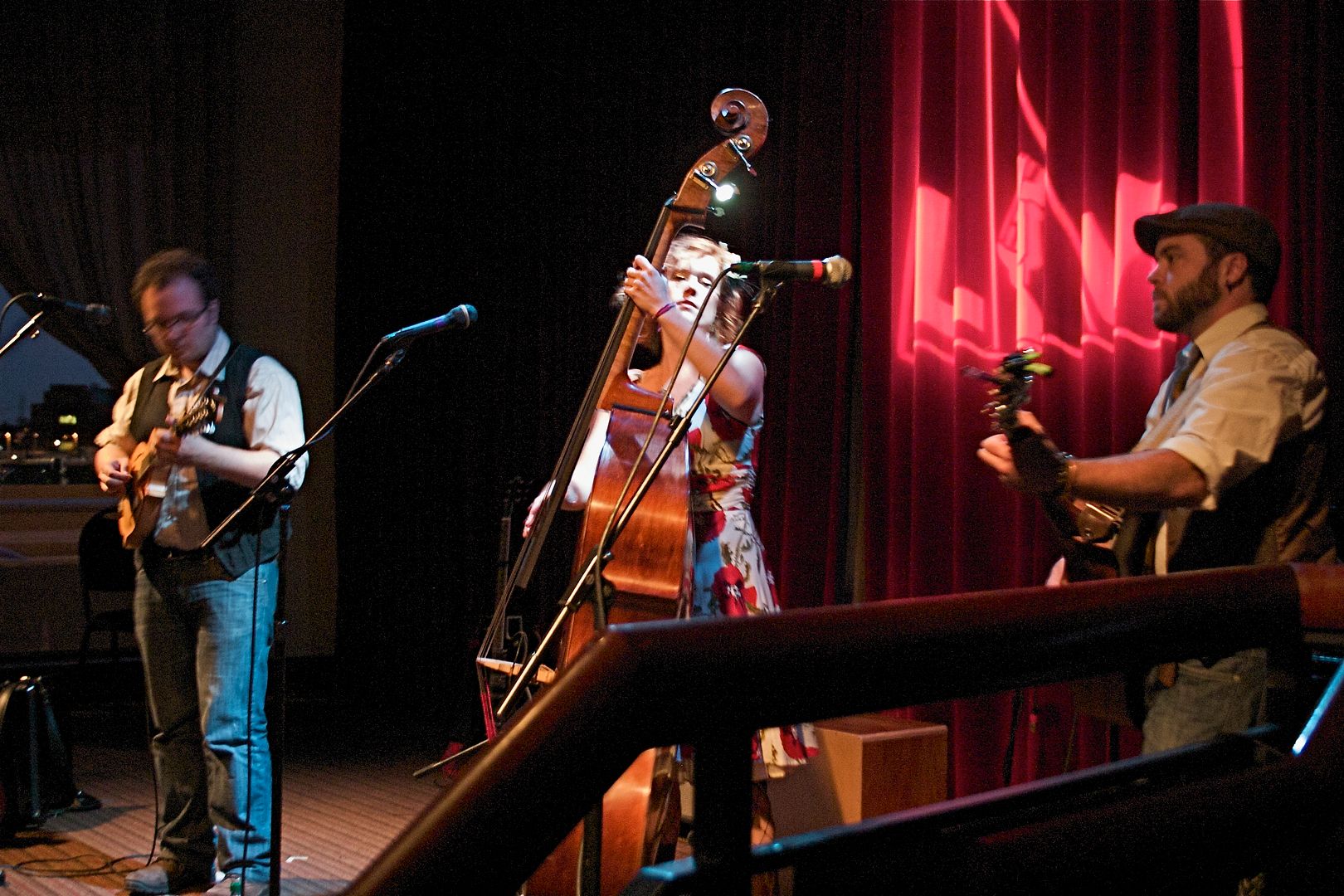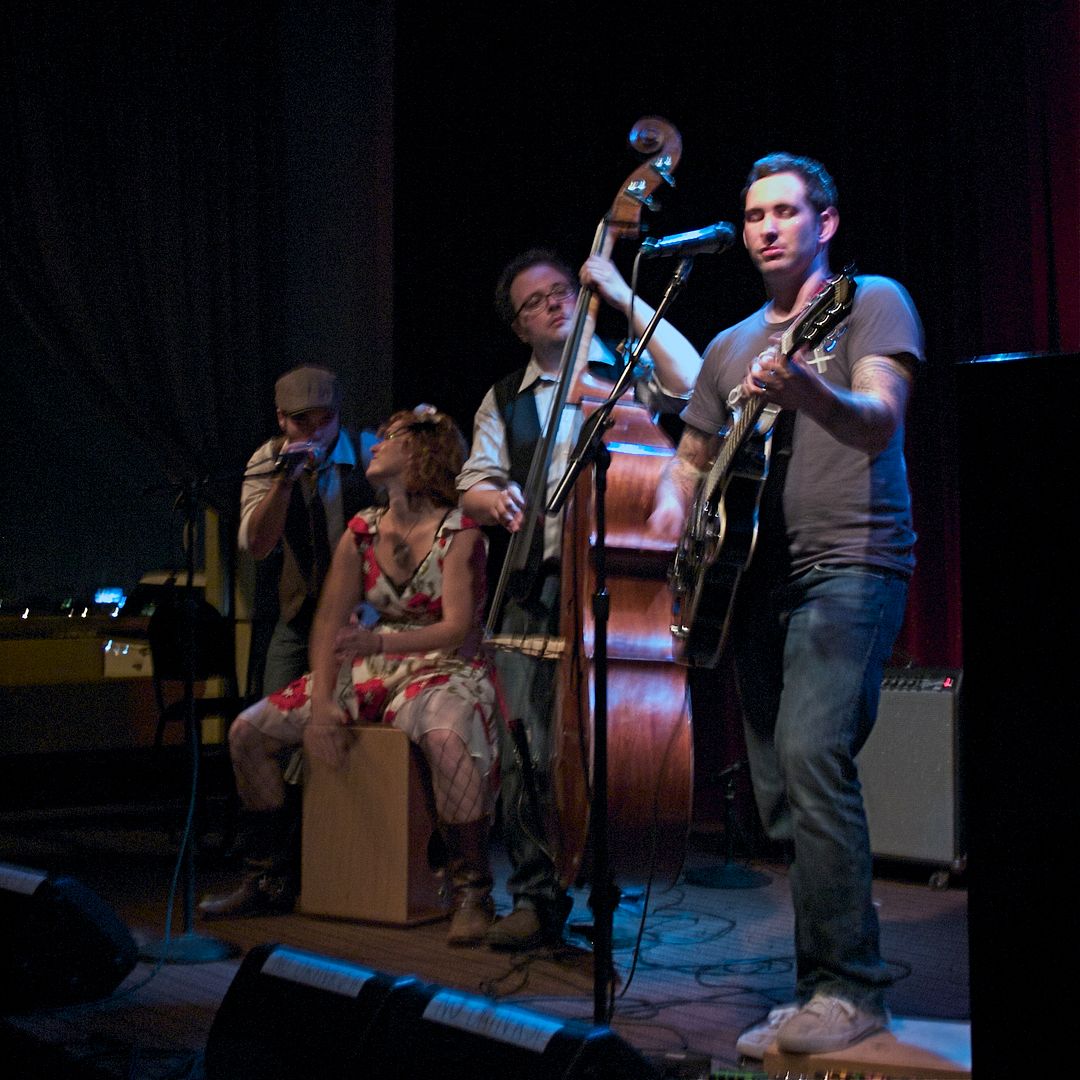 Top: Michael Connolly, Ingrid Elizabeth and Joe Stevens of Coyote Grace. Bottom: Coyote Grace joined by Eric Himan.
Well, I have been dying to post this little gem in my Sunday morning series, and now is the time. I went to see Coyote Grace in Philadelphia when they played with my musical boyfriend, Eric Himan. They were wonderful and amazing. Although better known for their own rootsy blend of Rock and Folk, in this clip they were joined by Eric for this performance of the MaMuse song "Hallelujah". Just enjoy the hell out of it!
For more about Coyote Grace, visit their
official website
. You can find their music on
iTunes
,
Amazon
, and
CD Baby
.