Randy Jones was born on this day in Raleigh, North Carolina. After completing high school, he went to North Carolina School of the Arts, and then, like many gay men are wont to do, set his sites on New York City in the early 1970s. While striving to find work as an actor and singer, Jones went to auditions held by Jacques Morali and his business partner, Henri Belolo. They had been writing and producing music featuring vocals by Victor Willis, using the group name Village People. Although some might have thought it unusual, the group was formed after the success of their first hit single, "San Fransisco (You Got Me)". In fact, Victor Willis and Filipe Rose, were the first on board, with three other men who were quickly replaced by, David Hodo, Glenn Hughes and, of course, Randy Jones.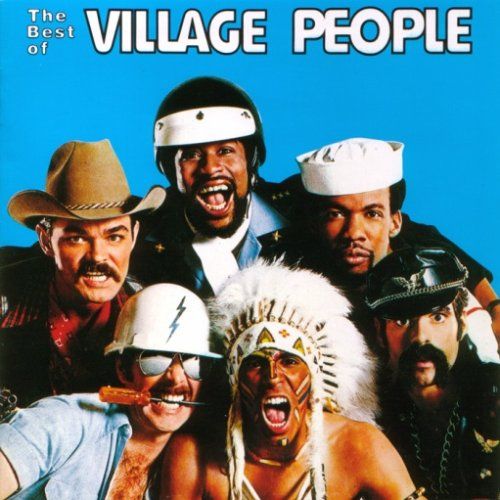 The group shot to fame in the late 1970s, with iconic hits like "Y.M.C.A.", "In The Navy", "Can't Stop The Music", and "Macho Man" playing everywhere from the radio to the clubs. While their popularity waned in the early 1980s, they continued to perform on tours, and often playing fundraisers for AIDs charities and Pride functions. In 1991, founder Morali lost his battle with AIDs, but the group continued to do their good work. In 2007, Jones released a solo project, an album of dance music called
Ticket To The World
. The album featured covers of some of the great Pop hits of the last few decades, as well as some new music. I have to admit, I was unable to resist the urge, and it is a proud part of my music collection. Check out a sample of what you could find on the album.
In 2004, Jones married his partner of 20 years, Will Grega, in a ceremony in New York City. While it might not have carried any legal rights, it certainly carried great emotional and spiritual weight for the couple. To learn more about Randy Jones, visit his
official website
. You can also check out and purchase
Ticket To The World
on
iTunes
and
Amazon
.