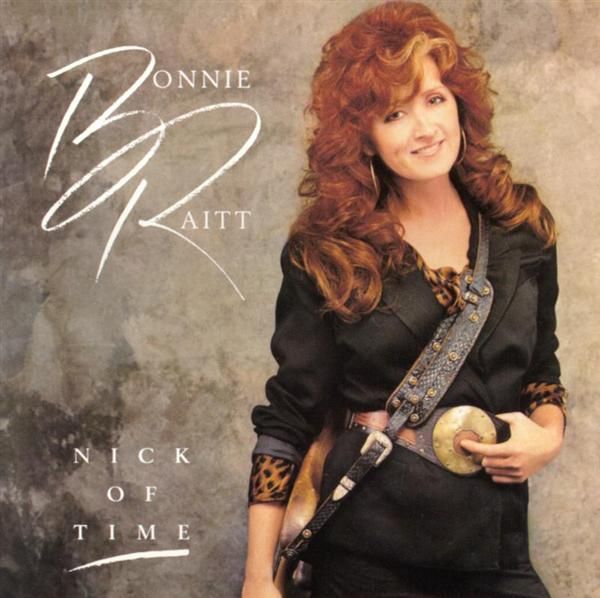 Sometimes I just let the muse drag me to whatever I need to hear, and this post is a case in point for letting go. For whatever reason, I hit play so I could hear Bonnie Raitt's wonderful cover of the Del Shannon masterpiece, "Runaway". I was once again reminded what a brilliant blues artist Raitt is, and how great it was she was able to bring it to the radio with the release of her 1989 album,
Nick of Time
. While it had a softer feel, the Blues still come through her vocals, so rich.
Nick of Time
went on to be certified 5x Platinum in sales, and make it to #1 on the Billboard album chart. The first single off the album was "Thing Called Love", with made it to #11 on the US Rock chart, garnering Raitt more well-deserved attention than she had for several years. The song was written by the great John Hiatt.
The second single had a flavor all it's own. "Have A Heart" struck a delightful blend of Rock and Reggae that launched it to #43 on the Billboard Hot 100, and #3 on the Billboard Adult Contemporary chart. The song, written by Bonnie Hayes, Had a playfulness that was both sweet and flirty. Enjoy "Have A Heart".
The third single, "Nick Of Time", found Raitt back in her wheelhouse. There is a strong Blues bassline, and a sultry vocal to bring the temperature up. So it was no a surprise at all to discover the song was written by the singer herself. The song made it to #92 on the Billboard Hot 100, and #10 on the Adult Contemporary chart.
For the fourth single, Raitt went back to Bonnie Hayes for another gem. "Love Letter" serves us the Blues with a sprinkling of Pop, just perfect for Raitt. She delivers some means vocals on it, sassy, bold and strong.
The album received much critical acclaim, and by the end of the year, Nick of Time was on top of many lists as the best album of the year. The accolades didn't stop there, as it was named Album Of The Year at the 1990 Grammy Awards, celebrating the releases of 1989. And it didn't stop there, for Bonnie also picked up the Grammy for
Best Female Pop Vocal Performance
for the song "Nick Of Time", and
Best Female Rock Vocal Performance
for the album. For more about Bonnie Raitt, visit her
official website
. You can purchase a copy of
Nick Of Time
on
iTunes
and
Amazon
.