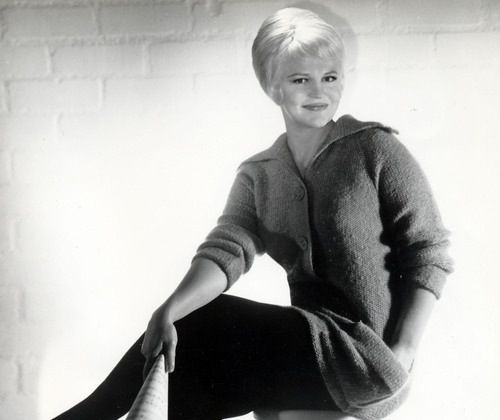 Norma Deloris Egstrom was born in Jamestown, North Dakota, the seventh of eight children. Her mother passed away when Norma was still a toddler, and it is said her stepmother treated her badly, and her father, an alcoholic, let it continue. While still young, Norma worked hard on her music, and used it to leave home as soon as she could. While still in high school, she would often sing on local radio stations, paying her little. A radio personality in Fargo, ND, changed her name to "Peggy Lee", and soon Miss Lee was off to Los Angeles. She was just seventeen years old. She played gigs in the area, and noticed if she would soften her voice from time to time, it would quiet the patrons in the club, wanting to hear the music. It is said that is how she developed she cool and sexy style. It seemed Miss Lee was getting noticed every time she sang. She went from singing in Palm Springs, California, to the most exclusive clubs in Chicago, Illinois. It was there she was noticed by Benny Goodman, and soon she was singing with Benny and his orchestra in the early 1940s.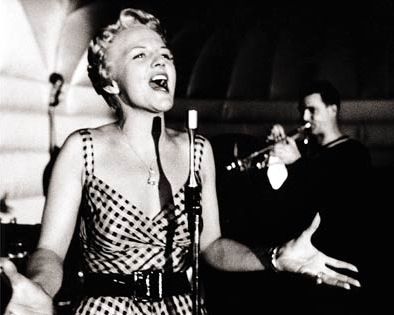 While with Goodman, she met and fell in love with guitarist Dave Barbour. Soon they left the band, and Barbour was working studio gigs, and Lee was at home, raising their daughter. Well, in theory she was. She was also writing songs, and soon was back in the studio, singing. And quickly, made her way to radio, and then television. In 1958, she released what would become her signature song, "Fever". Of course, Miss Lee had many hits through the years, so I will just feature some songs I could find on YouTube, and that I really loved. And I will start with a song with music by Dave Barbour and lyrics by Miss Peggy Lee, "You Was Right, Baby". It was written in 1944, during the early years they were together, the year after her daughter Nicki was born. Enjoy "You Was Right, Baby".
While Miss Lee was still singing with the Benny Goodman Orchestra, they would often cover great Blues and Jazz songs. One of those songs was "Why Don't You Do Right", written in 1936 by Kansas Joe McCoy. I was thrilled to find this clip of her singing "Why Don't You Do Right" from 1942, and hope you love it, too!
Fast forward 20 years, and we come to the next clip. It is 1962, and Miss Lee is promoting her latest album,
Sugar 'N' Spice
. On it, she recorded a song written in 1959 by Cy Coleman and Carolyn Leigh. Although "The Best Is Yet To Come" would become closely associated with a recording by Frank Sinatra, Miss Peggy Lee covered it and certainly made it her own.
In 1934, Harry Warren and lyricist Al Dubin wrote a song for the film Dames, featuring Dick Powell and Ruby Keeler. They introduced the world to "I Only Have Eyes For You", a song that went on to become a classic song. It was covered by many through the years, and in 1950, Miss Peggy Lee was filmed for a movie short, singing the song. Later, it was famously covered by The Flamingos in 1959, and again in 1975 by Art Garfunkel, when the single off his Breakaway album went to #1 for two weeks in the UK. But it 1950, it was covered by the delicious Miss Peggy Lee. And here she is, and I believe she is with her first husband, Dave Barbour.
Sadly, Miss Lee passed away on January 21, 2002. She was 81 years old.
To learn more about Miss Peggy Lee, visit her
official website
. You can purchase the album
The Best of Miss Peggy Lee
, a solid collection of some of her amazing songs, on
iTunes
and
Amazon
.