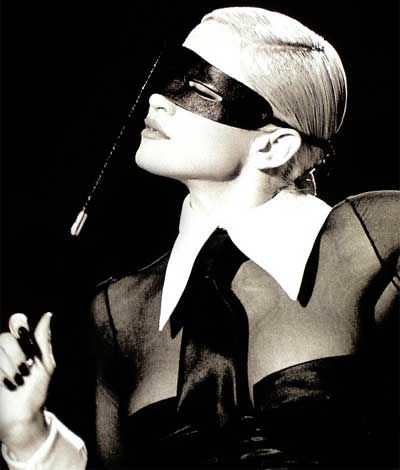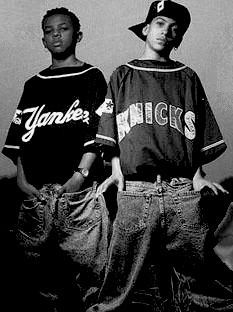 Clockwise from top: Madonna; Michael Jackson; Kriss Kross; Clubland; and En Vogue.
While I was wondering what I would write about for this start of the weekend, I just didn't know. So I started thinking about some excuse or another, or a new angle. "So," I asked myself, "what was up 10 years ago? How about 20 years ago... Hey, wait a minute." I remembered that it was twenty years ago this month I moved out of New York City, ending a nearly 10 year run. You see, for the prior several years I was working freelance in the City, doing a variety of media-related gigs, from real estate slide show to trade shows to corporate sales meetings. For years, I always had the next gig booked, but told myself when I don't have a next job booked, that is time to head for the hills. So I packed up my apartment and returned to Delaware, with no real idea what was coming next, but whatever it was, it would be happening outside the city. So what was playing in the clubs and on Urban radio when all this was going on? Well, I will start with the fifth most popular dance track of 1992, which I seriously thought might be number one when I started looking. The song is "Jump" by Kriss Kross, the young boys who garnered a bunch of attention when they wore their clothes backwards. Well that might have made people look, but they kept watching as the boys made some magic with their music.
As we approach the 30th anniversary of Madonna's time in the music business, it is hard to imagine a time without her being a big presence on the music charts. And yes, I did say charts plural, for she has managed to cross over with Pop, Dance, and other categories through the years. But in 1992, she was really feeling her power as an agent provocateur, and she released an album and a book both called
Erotica
, and both were aptly named. Both projects saw Madonna not just toying with the fine line between art and sex, but completely blurring it. Whips, chains, leather, lace, bondage, nudity, and so much more came into the discussion, as you can see in the video for the first single off the album, "Erotica". The title cut was the fourth most popular dance song for the year.
No list of top songs from just about anytime in the last 50 years would be complete without the King of Pop, would it? I didn't think so either. So the third most popular dance track of 1992 was the devastatingly catchy "Black Or White", off Michael Jackson's
Dangerous
album. The song stormed up the Pop charts in 1991, and it wasn't long before everyone was trying their hand at remixes, and the song was playing in every club! Watch and enjoy the original video for "Black Or White".
I will be the first to admit when I read the name of the #2 song of the year, I was confused, not remembering it, nor the band playing it. I thought I remembered a club named Clubland, but not a group. So I had to look up Clubland, and discover they were a dance group comprised of Swedish producer Jan Ekholm, British musician Morgan King, and Jamaican/Swedish singer, Zemya Hamilton. In 1992, they had the #2 dance song on the charts, "Set Me Free".
So that only leaves us with one more song on this trip down memory lane. Cindy Herron, Maxine Jones, Dawn Robinson and Terry Ellis had a chemistry and bravado that burned bright on the stage when they first arrived in 1990. You might know them better by the name they performed as, En Vogue. The ladies were beautiful and talented, and wore some of the greatest outfits. They had many hits, but the one we were listening to in the clubs in 1992 was the unforgettable "My Lovin'(You're Never Gonna Get It)", the top dance track of 1992. Give a listen, and hear just how irresistible En Vogue were.
Have a great weekend!