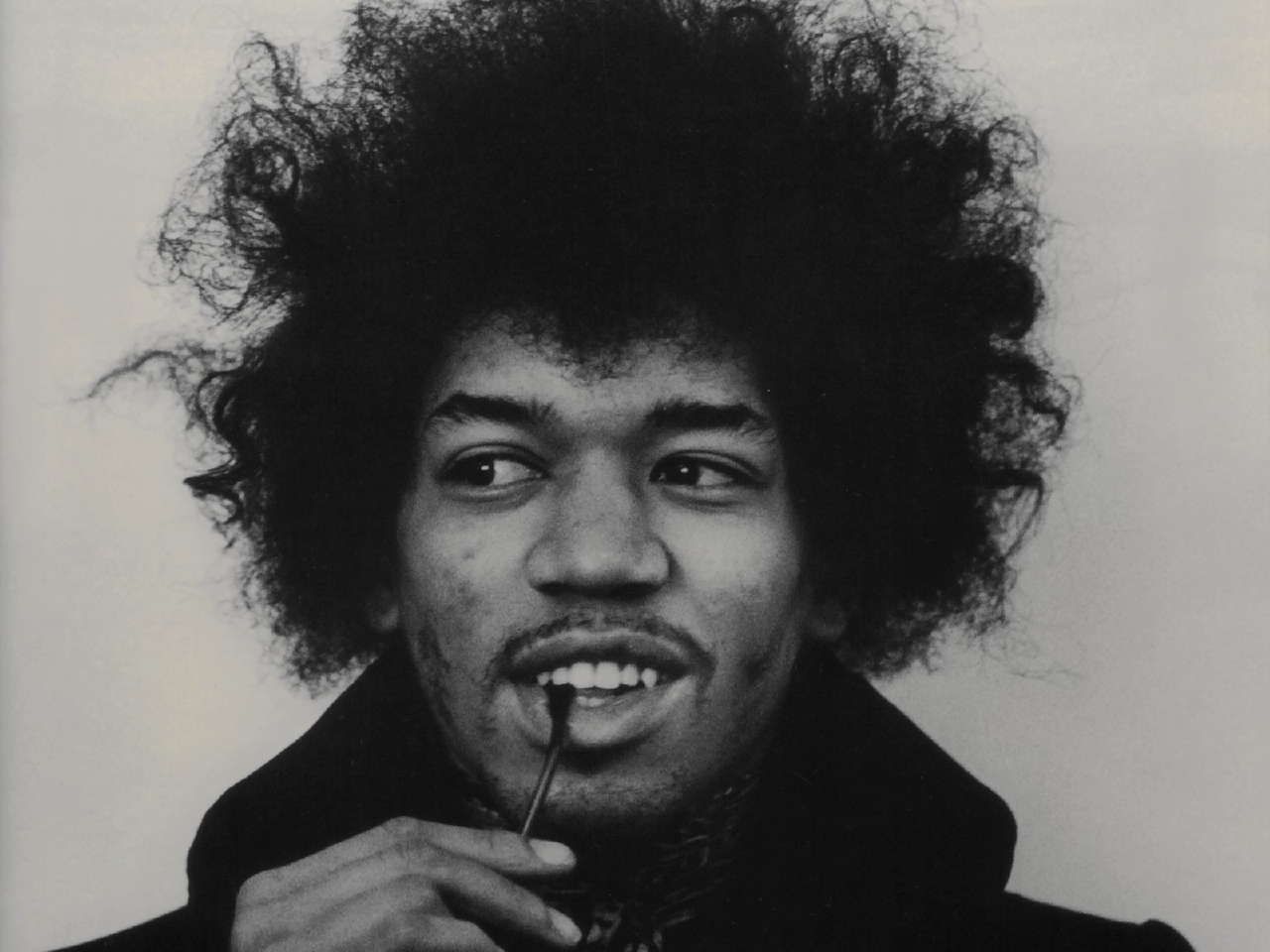 On this day forty-two years ago, the world lost a great talent when Jimi Hendrix was discovered dead in the apartment of his girlfriend. To this day, many consider Hendrix to be the greatest electric guitar player that has ever lived, bar none. Remarkably, he gained this reputation with only three years in the spotlight, first garnering attention with a great performance at the 1967 Monterrey Pop Festival. Before that Jimi and his band, The Jimi Hendrix Experience, had success in Europe, but were virtually unknowns in his home country. But Monterrey changed that, and he followed that up with another great showing time and again, including an iconic show at the 1969 Woodstock Festival. I will start with a wonderful blues performance by Hendrix, not a live video, but one certainly worth hearing. The song had music by the great Booker T. Jones and lyrics by the amazing William Bell. It is "Born Under A Bad Sign", and I hope you love it as much as I do.
Now we can take a look at the live performances that have been captured of the talented musician and showman. "Voodoo Chile (Slight Return)" was written by Jimi, and appeared on the third and final album from The Jimi Hendrix Experience,
Electric Ladylove
. The song was originated as a studio jam with Hendrix playing with another great guitarist, Steve Winwood. The music was taken to another level, as only Hendrix could.
"Purple Haze" appeared on the 1967 album,
Are You Experienced?
, the first album from The Jimi Hendrix Experience. It was released as the second single off the album, and has gone on to reach iconic standing for many of the great minds of Rock music.
The next song was not written by Hendrix, although he so made the song his own, it is hard to really call it a cover. Stories say Hendrix kept returning to the studio over a three month period until he was satisfied, and Bob Dylan's "All Along The Watchtower" appeared on the final album,
Electric LadyLove
.
As you can see and hear, Jimi Hendrix left a rich legacy behind, even though he left the world much too young. He was just 28 years old, with only three studio albums, although many lost recordings have surfaced and been repackaged time and time again in various compilations. You can purchase
Experience Hendrix: The Best of The Jimi Hendrix
on both
iTunes
and
Amazon
. But like many from that generation, Jimi found himself at the mercy of an addiction, found dead following a long night of partying. While the circumstances surrounding the discovery of his body have been long questioned, it doesn't change the fact that and inspired talented was no longer going to share his gifts with the world. Rest In Peace, Jimi.