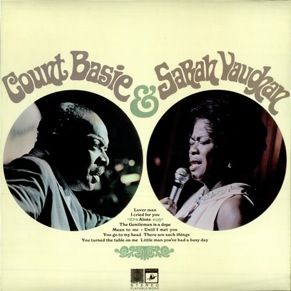 Clockwise: Anita O'Day, Sarah Vaughan, Julie London, and Blossom Dearie.
As we are less than 24 hours removed from Valentine's Day, the aroma of roses, chocolate, and wine is still on the air. Yes, that means love is still in the air, and so I thought I would continue that mood. After all, I often think this world could use more love and less hate. And I will do it using some of my favorite ladies to deliver them. I will begin with a song recorded by Tommy Dorsey and His Orchestra. "I'm Getting Sentimental Over You" was composed in 1932 by George Bassman, with lyrics by Ned Washington. It was a popular hit for Dorsey, and was sung by the great Frank Sinatra when he was with the orchestra. But I do love the recording made by Anita O'Day. There is such a depth to her vocals, and I can't get enough. You can find her recording on the album 'Skylark', which has some other great songs. But the one that matters most right now is Anita O'Day singing "I'm Getting Sentimental Over You".
The next song up was written by J. Fred Coots and Haven Gillespie in 1938, and recorded by some of the great names in the business, including Billie Holiday and Judy Garland. Tonight, I'd liek to share with you the recording by Sarah Vaughan, having recorded it with Count Basie and his Orchestra. I have long been a fan of Sarah's style, a true Jazz singer who takes each song on a journey that is clearly her own. This is Sarah Vaughan with Count Basie performing "You Go To My Head".
I have long enjoyed the song "Que Reste-t-il de Nos Amours?", which translates to "What Remains of Our Love?". It was composed by Léo Chauliac and Charles Trenet, with lyrics by Charles Trenet. It was recorded in 1942 by Trenet, a popular hit in France. In 1957, the song was given new lyrics by Albert A. Beach for the first solo album by Keely Smith. She introduced the American audiences to the song, now known as "I Wish You Love". The song became an instant favorite of many, all offering their own take on it. I do love many of them, but thought I would share the one by Blossom Dearie, the woman who ruled dinner clubs and Jazz rooms in New York City. Her style is special, and so very sweet. She included the song on her 1964 album, 'May I Come In'. This is Blossom Dearie with "I Wish You Love".
I do remember listening to Julie London when I was young, as my mother loved her music. She would play her on the Hi-Fi, and I remember thinking the lady on the cover was just beautiful. Her style was so smokey and sexy, it is easy to understand why she was so popular. I found her recording of "I Left My Heart in San Fransisco", a song written in 1953 by George Cory and Douglass Cross. While the song is very much identified with Tony Bennett, he was not the first to do so. It was sung by Claramae Turner, who often sang it as an encore for her live shows. In 1957, the song appeared on 'Make Love to Me', an album of love songs performed by London. I truly enjoyed her take on it. This is Julie London singing "I Left My Heart in San Fransisco".
Interestingly enough, Tony Bennett didn't sing the song until 1961, but the song considered 'his'. Have a great weekend!