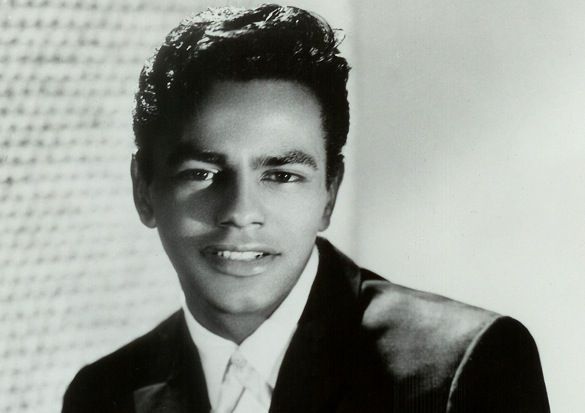 There are many reasons I am a big fan of Johnny Mathis and his music. First and foremost, it is his exceptional voice. There is a crispness in his tone that is beautiful, and his vibrato is damn-near perfect. He also manages to combine his technical abilities with a wonderful sense of emotional commitment to the material. When Mathis first started to have his success in 1957, he was just turning 22, yet managed to remain a grounded and professional artist. Another reason I am a fan can be attributed to the fact Johnny came out as gay in an article in 'Us' magazine in 1982, two years before Elton John married his wife, Renate Blauel. It was not an easy time to be gay, yet Mathis, a man in his 40s, took the big step. Johnny didn't mentioned it again for more than 20 years, when it was discovered he received death threats for his honesty.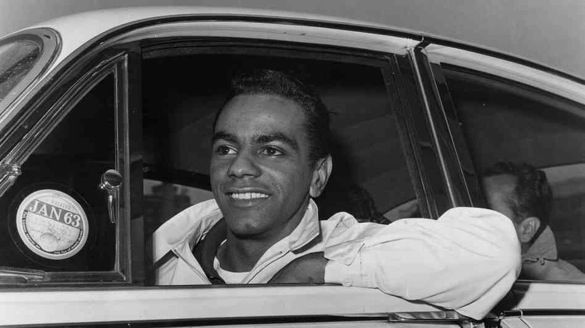 Mathis first started releasing hit songs in 1957, including his first #1 song on the Billboard Hot 100, "Chances Are". Since I included the song in a post back in 2009, I thought I would try some other songs I haven't posted before. I will begin with a song about love everlasting, "The Twelfth of Never". Written by Jerry Livingston and Paul Francis Webster, the song was a romantic ballad that soared into the hearts of the public, for it went to #9 on the US Billboard Hot 100. This is a clip of Johnny singing "The Twelfth of Never" in a live performance.
Next up, there is another song from 1957, and this one was not only a hit, but also nominated for an Academy Award. "Wild Is the Wind" was written by Dimitri Tiomkin and Ned Washington for a movie of the same name starring Anna Magnani, Anthony Quinn and Anthony Franciosa. The song went to #22 on the Billboard Hot 100. I was thrilled to find this clip of Johnny singing it on a beach, I guess made for promotional purposes. While it might not have won the Oscar, it did win the hearts of the public. This is Johnny Mathis singing "Wild Is The Wind".
The following year, Johnny had another song for a movie. "A Certain Smile" was written by Sammy Fain and Paul Francis Webster for the film of the same name. Once again, it was nominated for an Academy Award, although once again, no Oscar was won. But it most certainly found a place in the hearts of the public, as it went to #14 on the Billboard Hot 100. The song seemed like a perfect match with Johnny's voice, his silky smooth tone gliding with style and ease over the Fain melody. This is Johnny singing "A Certain Smile".
For the final entry of the post, I jump ahead to 1959, when johnny recorded a Jazz standard written in 1954 by the pianist Erroll Garner. When the melody was paired with lyrics by Johnny Burke, and of course recorded by Johnny Mathis, "Misty" became a huge hit. The song, which went to #12 on the Billboard Hot 100, again seemed to sit in just the right spot of Johnny's vocals, so stunning. It also allowed Mathis to soar with the song, and deliver an amazing vocal that showed the amazing depth of his abilities. This is Johnny Mathis singing "Misty".
You can purchase all of these songs as part of 'Johnny Mathis: The Ultimate Hits Collection'. You can purchase it from
iTunes
and
Amazon
. For more about Johnny Mathis, visit his
official website
. You can also 'like' him on
Facebook
.