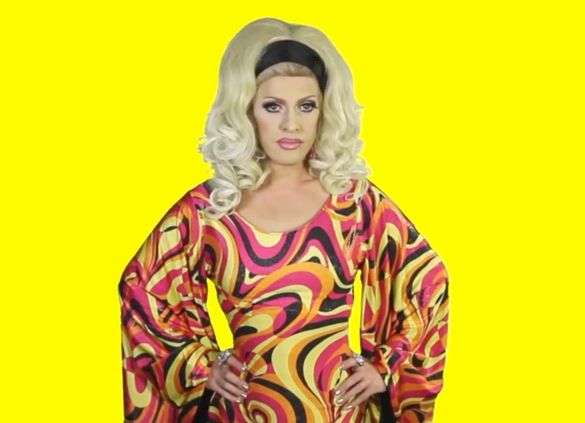 I have been a fan of Pandora Boxx since watching the second season of 'RuPaul's Drag Race', when I was on Team Pandora the entire time. Pandora was funny, smart, and pretty, all the attributes I thought needed to be named the 'Next Drag Superstar'. And I must admit, once Pandora left the show, the season began to lose interest, for none of the remaining dragtestants really grabbed my attention. And after the season, Boxx was the only one I have made to to keep my eye on.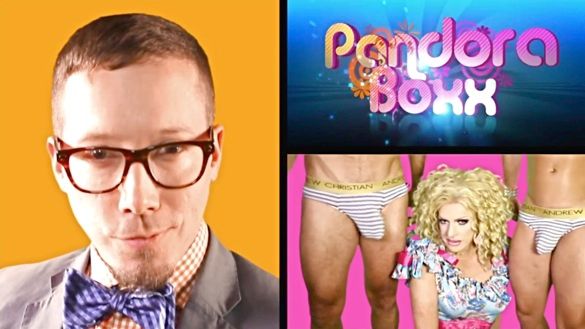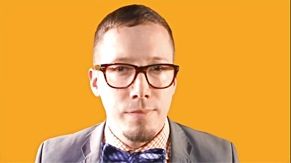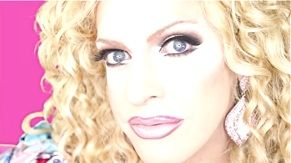 And, thankfully, once the season was over, there was still plenty to watch when it came to Pandora Boxx. I was especially glad when Pandora teamed up with one of my favorite musicians in Los Angeles, TimPermanent. Both are smart, funny, and kinda sexy, so it seemed to me like a perfect pairing. And that is most certainly true with the wonderful song, "I Wanna Have Some Fun Tonight". Smart and sassy, the song makes me smile and want to dance. The video, well, it is something special. This is Pandora Boxx with Timpermanent singing "I Wanna Have Some Fun Tonight".
You can purchase "I Wanna Have Some Fun", the single by Pandora Boxx featuring TimPermanent from
iTunes
and
Amazon
.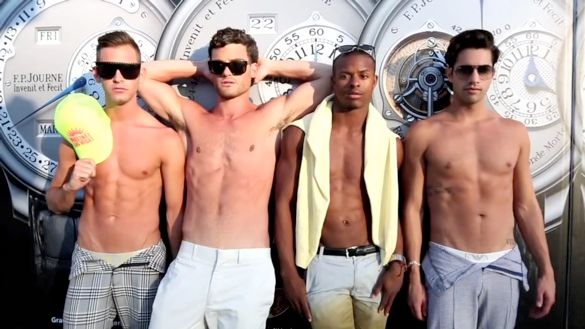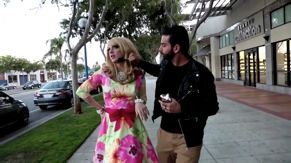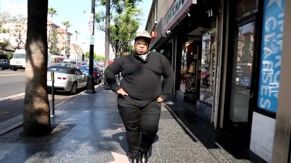 This next song is not by Pandora, but by Jessi Malay, a Pop & R&B singer. But the music video features Pandora Boxx, Todrick Hall, Michael Silas, Colby Melvin, Rhea Litre and others, all who are willing to get fabulous to the new song by Malay, "Bougie." For those who might have just gone "Huh?", bougie means to aspire to a higher class than you now belong in. So, in many ways, this video elebrates a bunch of people being "Bougie Fabulous", and it just made me laugh. To please enjoy Pandora and a list of amazing people in the music video for "Bougie".
You can purchase "Bougie", the single by Jessi Malay from
iTunes
and
Amazon
.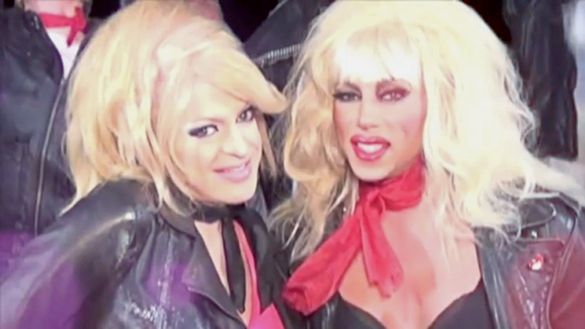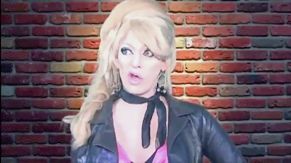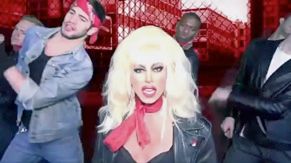 Do blondes have more fun? If the music video featuring Sherry Vine and Pandora Boxx is any sign, I'd have to say it is true. Although if might start out with a bit of 'West Side Story', with Leonard Bernstein's music for "Jets Song", with the boys for both Pandora and Sherry representing their loyalties for their gang. But this isn't a take off on that classic show at all, it is a parody of a Madonna song. "Give Me All Your Muff" breathes new life in "Give Me All You Luvin'", as both drag queens give 'Bad Girl' realness. Oh, how I love this video!
At this point, "Give Me All Your Muff" is not available for purchase. To learn more about Pandora Boxx, visit her
official website
. You can also 'like' her on
Facebook
, and 'follow' her on
Twitter
.