When it comes to Gregory Douglass and his music, no one could say I've been in the closet at all. I am a big fan, just loving it all. So when I heard Gregory was starting a
Kickstarter campaign
to garner crowdfunding for a new album, I knew I would be on board. After all, I have loved every one of his releases to date, always eager to devour his music as soon as I can.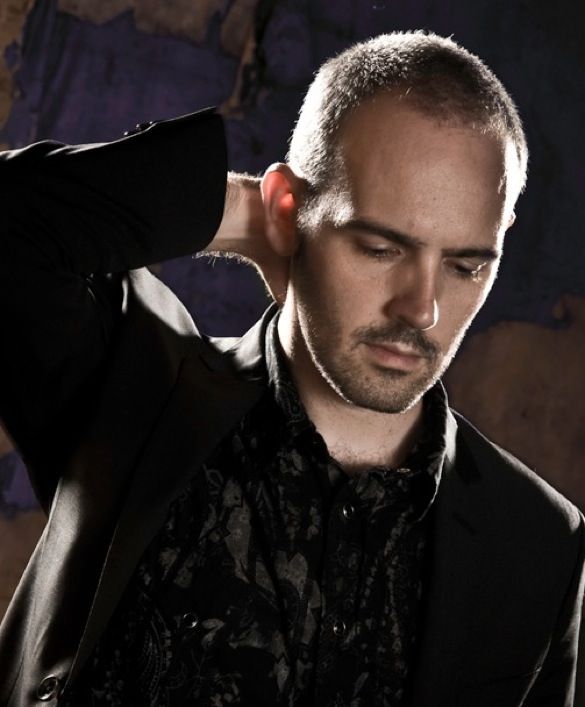 I think I first came across his music in late 2005 or early 2006, when I came across the music video for "Upside Down", a track off the 2005 album, 'Stark'. There is a wonderful layered feel to the song, and Gregory's vocals add even greater depth to the song. It strikes me that even now, nine years after the release of the song, it still speaks to me, and sounds like something I'd want to hear on my radio. This is the official music video for "Upside Down" by Gregory Douglass'.
It might come as no surprise to anyone who knows me, but once I discovered his music, I needed to find and purchase Gregory's earlier music. And I was delighted yet embarrassed to discover there were several albums I had missed out on. Four, in fact. And there were more to come. I was particularly fond of the 2008 release, the moody 'Battler'. I had several favorites off that album, like "Broken Through", "Ordinary Man" featuring Grace Potter, and "Cathedrals". In fact, the latter was the first single, and had the official music video. It captures the textured and nuanced performance beautifully, and reminds me why I love the entire album. This is the official music video for "Cathedrals".
The following year, Gregory released a series of singles, all familiar songs written by other artists. This was his 'Cover Art' series, and it was a delightful discovery for me. Gregory took on Katy Perry, Adele, and Britney Spears, among others. One of those 'others' was Florence + the Machine, when he delivered a sensational performance on their huge hit, "Dog Days Are Over". His rendition of the powerful song was one of the last in this series, but certainly not the least. It delivered on the strength and vibrance the song needs. The music video also featured art done by Gregory's husband, artist Glenn Nadeau. This is Gregory with "Dog Days Are Over".
Gregory's most recent single was "The Great Wide", a song he put out in September of 2012. The song is a return to the introspective material I have come to expect from Gregory, with colors of light and dark punctuated by his exquisite vocals. I really love this song, and and pleased to share it with you. This is "The Great Wide" by Gregory Douglass.
As I mentioned at the beginning of the post, Gregory has started a
Kickstarter campaign
, and if you enjoyed the music here, I invite you to check it out. On the page, you will find a detailed business plan for the money raised over the next month, and how he would spend the money. As is the case with these things, there are many different levels of donations and rewards. It isn't really a donation, for it is more like an investment. You will receive a reward for your money, from a download of the new album before the public release, to autographed albums, to private online shows, and so much more. Visit the
Kickstarter campaign
to see what Gregory can offer you. To learn more about Gregory Douglass, visit his
official website
. You can also 'follow' him on
Twitter
, and 'like' him on
Facebook
.