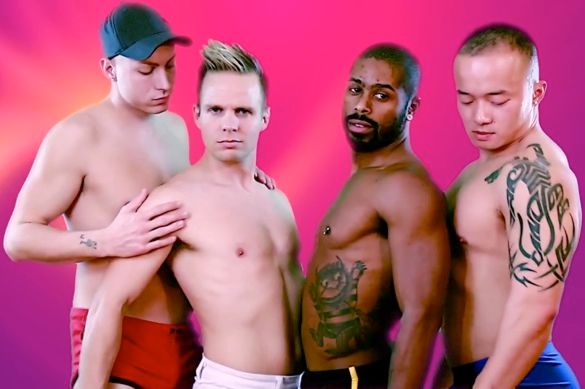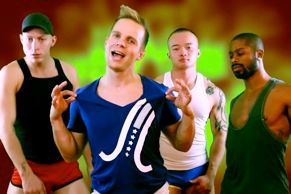 Like a comet streaking across the night sky, out gay rapper Justin Jaymes stole some headlines with his devilish good looks, bold and brash rhymes, and some sizzling hot boys joining in his performances. Justin just released his brand new music video for the latest single, "You Don't Know How Hard". The groove captures the pain and anguish of living the life of a gorgeous Rap star, as only Jaymes can attest to. Don't let your eyes drift away, you won't want to miss a frame of this. This is the music video for "You Don't Know How Hard" by Justin Jaymes.
As you can tell by the end of the music video, Justin Jaymes was recently found brutally murdered, making this his last work. You can purchase his final single on
iTunes
,
CD Baby
and
Amazon
. Well, that is not entirely true. You see, Justin Jaymes is a character from an upcoming film from Guest House Films and producer Rob Williams, 'Out To Kill'. Power-Pop singer/songwriter Tom Goss plays the character, and from the looks of this video, he plays it a bit too well. To learn more about 'Out To Kill', you can visit the
Facebook page
, and get the latest information.