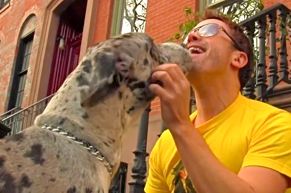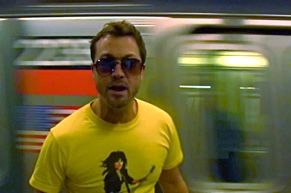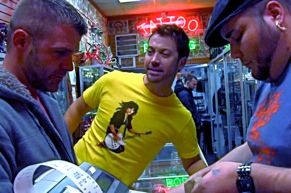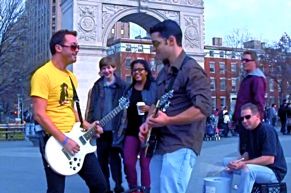 Rocker Josh Zuckerman has released a great new music video, featuring his new single, "Cause I'm Gone". You can tell from the hard cuts of the opening riffs the song means business, and Josh delivers on that promise. With a chorus of "You warm me up, but you bring me down," sets the mood for the song, showing not every break up is a bad thing. Sometimes, you just need to get out from under the shadow of a relationship to see you just might prefer living in the light, rather than in the dark. This is Josh Zuckerman singing "Cause I'm Gone".
It was also great to see the areas of New York Josh taped in,from Washington Square Park to The Stonewall Inn. You can purchase "Cause I'm Gone" on
iTunes
and
CD Baby
. To learn more about Josh Zuckerman, visit his
official website
. You can also 'like' him on
Facebook
and 'follow' him on
Twitter
. "Cause I'm Gone" will be featured on the album 'Background Static of Perpetual Discontent'. Josh is working on it now, and could use your help to make sure it is up to the standards of the first three of Zuckerman's full-length albums. You can be a part of his fundraising campaign on
Indie-Go-Go
, and qualify for perks like a wristband and a download of the single "The Turnaround", to an autograph copy of all Josh's releases, to a phone call from the man himself. Visit
Josh's Indie-Go-Go
page and see what he has to offer. You can't go wrong supporting a great artist like Josh!