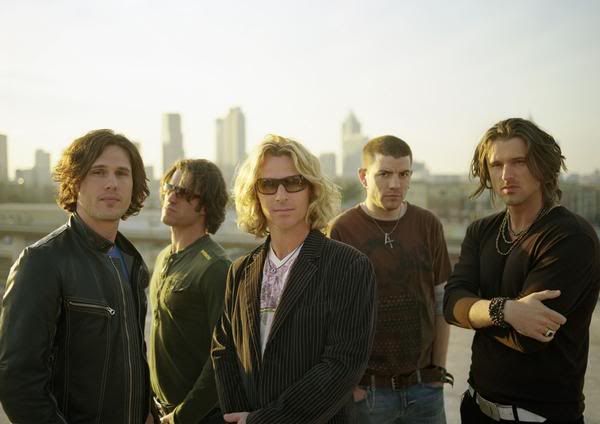 Recently, Collective Soul released their latest CD, a self-titled effort. As is often the case these days, there are a variety of different packages out there, ranging from the core group of 11 songs that make up the CD, to the extras for different versions, including three extra tracks on the iTunes version. The Georgia-based band has put out another great collection I am thrilled to have on my iPod. The first song up is
Welcome All Again,
the released single. It is a rollicking rock song, practically defining arena rock, and I've already heard it featured on commercials for more than one television show. Here is a fan video of the boys in action recently singing the song.
I will admit I am already a fan of their music, and have most of their CDs. I seem to hear a little something different in this CD, a hint of a retro feel, almost as if lightly seasoned by some of the bands the boys listened to when growing up. Track 2,
Fuzzy
, has a bit of Lou Reed and Iggy Pop in it, but still maintaining that trademark Collective Soul feel.
Dig
is next, and there are times in the chorus I hear almost an homage to the Kinks in the guitar sounds, again, just lacing the CS sound.
You
is pure CS, with the trademark sound and exceptional vocals of Ed Roland.
My Days
starts out bold with the Dean Roland, Will Turpin and Joel Kosche wielding their guitars with a rougher edge than usual, then taking a bit of the rhythm over from drummer Cheney Brannon. They capture a bit of the flavor of the late 70s/early 80s hard rock bands.
Understanding
is pure CS, until the chorus, when they pick up with the sound of punk bands of the early 80s, combining the drive of the Ramones and the Undertones. About three minutes into the song, I swear they offer an homage to Pink Floyd. The following is another fan video of CS in concert, singing
Dig
.
The seventh track,
Staring Down
, comes out with a soulful feel, Ed's voice practically crooning while the band exhibits a more pop/rock side. This is familiar territory for CS, but good and still fresh.
She Does
is up next, another mid-tempo number with a more classic pop feel.
Lighten Up
has the guys coming out strong again, bringing the guitars out front and center, leading the driving beat, again touching on a punkish feel, at times an almost Bowie flavor. For the next track, there is
Love
, again returning to pure CS form.
Hymn For My Father
closes out the 11 tracks, opening with a simple piano sound, and Ed singing an obvious tribute. The piano is quite lovely, with almost a gospel/church feel.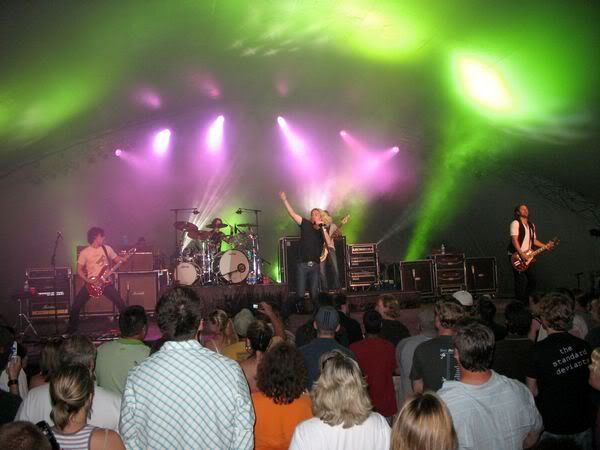 I enjoyed this CD a great deal. It has the Collective Soul sound, with some hints and flavors of history thrown in - these boys know what came before them and how to utilize some of their influences without killing their own sound, the feel that makes it their own. They've pulled from the past, and made it all very new, combined in a way to make it their own sound and keep it fresh. I bought it, and am damn glad I did.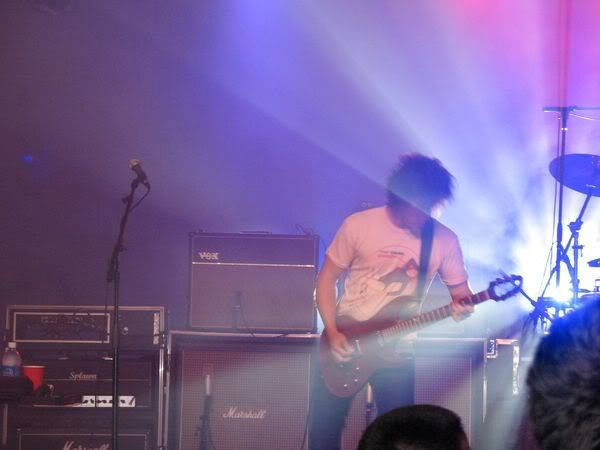 Collective Soul has made perhaps the strongest effort I have seen happen in the music industry by a major label act to stay in touch with their fans. There is a band member on their Twitter account [@collective_soul] every day, interacting with them, retweeting comments, answering questions, and at times letting the fan in on backstage life and personal time. Their website is also interactive, and can be found by clicking
here
. The official fansite is
here
.