Shelter is everything a great movie should be - a wonderful story told with great emotion and clarity. It is the story of a young man, Zach (played by Trevor Wright), born on the wrong side of the tracks, as he comes to grips with his being gay. He struggles hard as his family can't cope, and might cause him to lose contact with his nephew, Cody (played by Jackson Wurth). He falls for his best friends brother, played by the gorgeous Brad Rowe.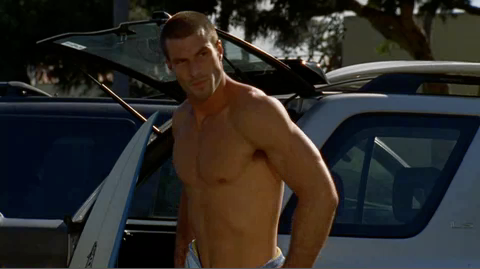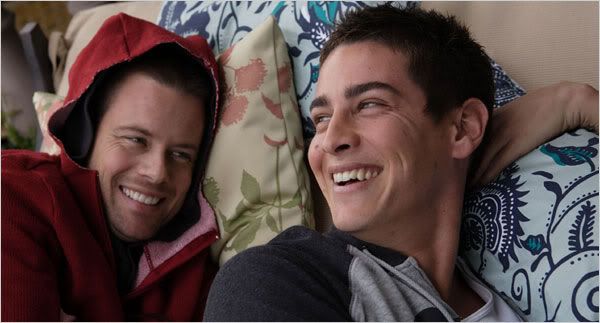 It is the directorial debut of Jonah Markowitz, who also wrote the script. And while both Rowe and Wright are str8 boys, they do an excellent job acting.
The soundtrack featured the music of several LGBT artists, including the singer/songwriters Shane Mack and Stewart Lewis. Mack did the main theme,
Lie To Me
, which I featured in an earlier
post
. There is also the song Remember To Forget,
More Than This
, and
I Like That
.
You can purchase the DVD at
Amazon
. The soundtrack is available on
iTunes
.