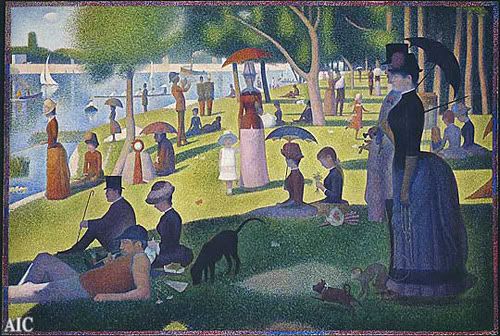 I was lucky enough to see Bernadette Peters and Mandy Patinkin in the original Broadway production of
Sunday In The Park With George
, as well as the recent revival brought over from London's West End. The musical, written by my hero Stephen Sondheim, is a brilliant homage to the painting by George Seurat,
A Sunday Afternoon On The Island of La Grande Jatte
. I will say I enjoyed the revival, but the original was just so damn good, with amazing performances by both Bernadette and Mandy which left an indelible memory of the experience even though with was about 25 years earlier.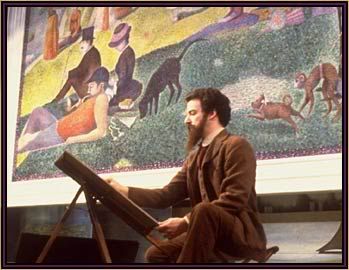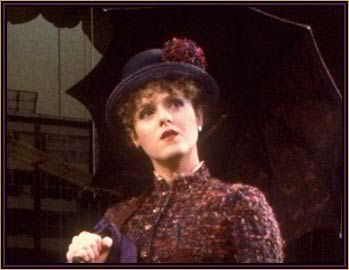 The first act centers on Sondheim's take on the people who influenced the characters in the painting. The second act brings the story to the present, as Seurat's [fictional] great-grandson about to put on a 'light and color' art piece, inspired by the painting produced in the first act. Like most of Sondheim's work, the music and lyrics were textured and layered, with meaning, emotion, and storyline a focus. The first act closed with George (Patinkin) finishing the painting, and placing all the characters in the tableaux.
The show focuses on the process of art for the artist, from George songs like
Color And Light
,
Finishing The Hat
, and
Putting It Together
opening a discussion of the thinking of artists. I certainly remember thinking it was perhaps Sondheim's most personal musical to date. His quiet, reclusive, and ponderous George was about as close to his own reputation as any character has been.
The marquee for the revival.
The following is a clip for the song
Move On
from Act II of the show. While not from the show, it is Bernadette singing it beautifully.