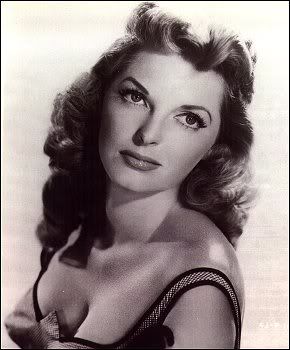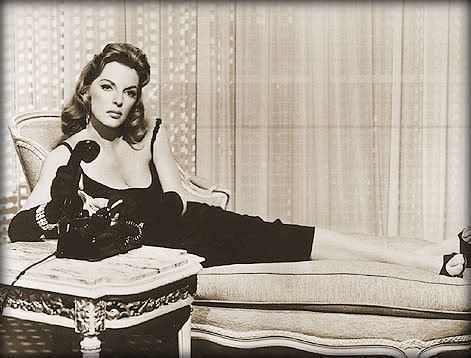 Sexy. Sultry. Seductive. Those are just a few of the terms that could be used for the glamorous singer Julie London. Before she became known as an actress, she was quite the jazz singer, often with her husband, jazz musician Bobby Troup. In 1963 she recorded
Fly Me To The Moon
, a great song by songwriter Bart Howard, sung most famously by Frank Sinatra. However, it was first recorded by singer/actress Kaye Ballard. It was also first known as
In Other Words
, but the title officially changed because most people called it
Fly Me To The Moon
! While it was often sung more as a ballad, Julie gave it a bit of octane, just perfect for her smokey stylings.
She also recorded
Bye Bye Blackbird
, written in 1926 by composer Ray Henderson and lyricist Mort Dixon. It was first recorded by Gene Austin in 1926, although she took it is a much more jazzy, soulful place.
My Baby Just Cares For Me
is a jazz standard written by Walter Donaldson with lyrics by Gus Kahn. It was written for the 1930 film version of the 1928 Ziegfeld musical comedy
Whoopee!
It is known as the signature tune of singer and pianist Nina Simone. Here, Julie performs it with her trademark style, with plenty of heartache and a bit of flirting as well.
And, finally,
You'd Be So Nice To Come Home To
was written by the brilliant Noel Coward for the 1943 movie musical,
Something To Shout About
. She takes it uptempo, and simply shines on the song.
Julie London left us in the year 2000, about a year and a half after the death of Troup. But she sure did leave a wonderful legacy of music, and a delicious catalog at that.