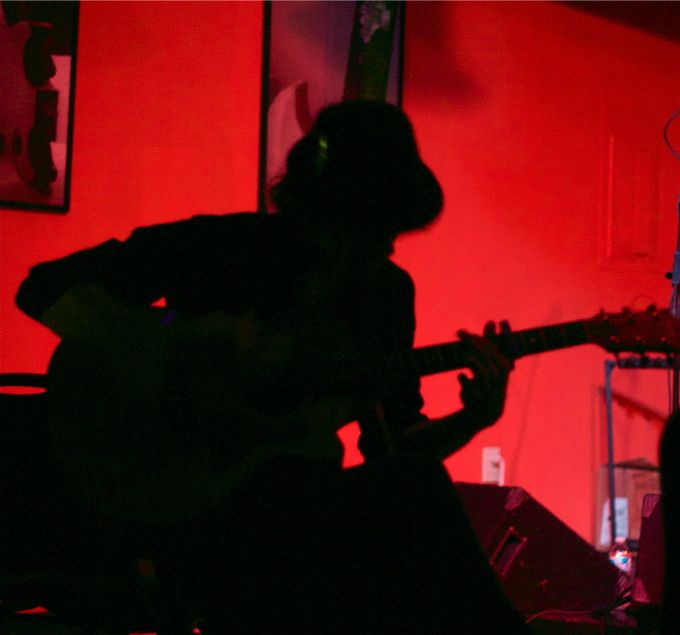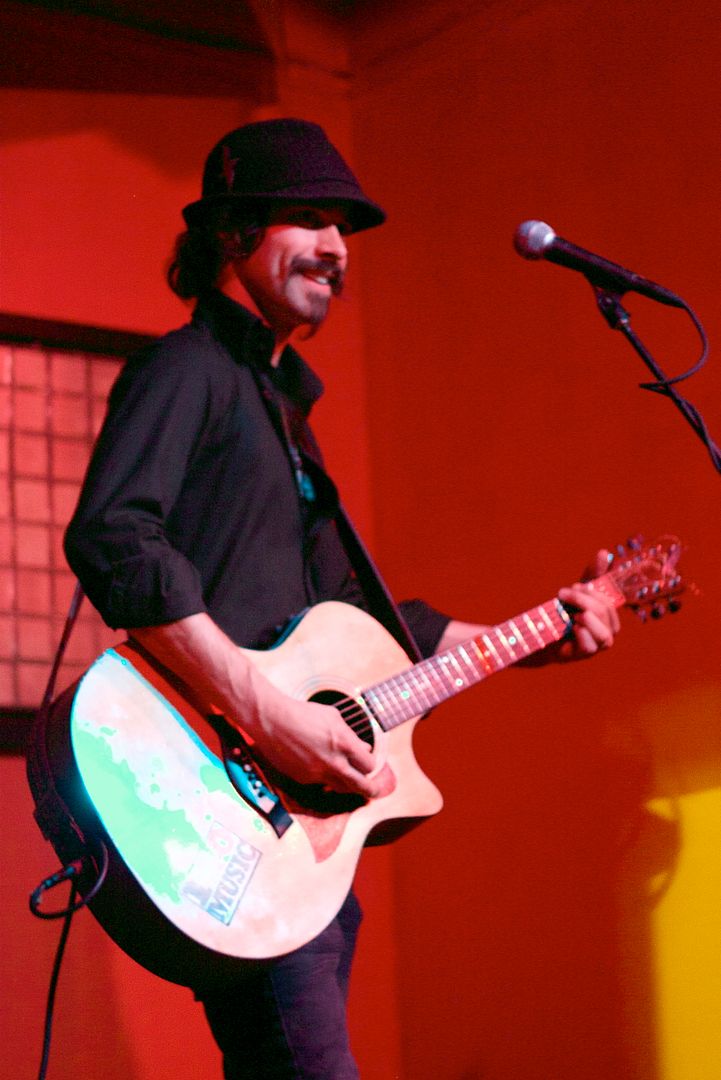 On Wednesday, October 5, I drove to Easton, Maryland, to see Gareth Asher for the first time live. I've been a fan for a coupe of years now, and I am just crazy about his music. I have all the albums, am on the official website, the Gareth Asher Community, and kept searching for a show that worked for me. Hallelujah, this one did!
Gareth was joined by Nicki Thrailkill on stage and their voices often blend quite nicely. There were moments when I did wish Nicki had lost a bit of the shyness, and sung out a bit stronger. She and Gareth are currently writing new material, some of which was given a trial run at the show. At one point, Gareth decided to step down off the stage and into the audience for a few ultra intimate songs. One of those was
Safe & Sound
. Here is my video of that performance.
Safe & Sound
will soon be a part of a indie movie soundtrack. The beautiful ethereal quality was matched by the lack of lighting, making for a magical performance. They also performed
Something Familiar
, a new song inspired by an evening with friends, involving wind chimes.
The beauty of the music is evident, as is the emotion that binds the evening together. Gareth's music is so rich, so soulful, it is hard to deny. But when you are listening live, there is no denying it, and you are enveloped by it. Take, for example,
Crave
. The song, one of my favorites from the
I'm The Earth
album, seems to combine the depth of great soul music with the storytelling of the finest folk, all merged to make finely tuned pop.
The show was amazing, and I can't wait to see him again. The music was great live, and Gareth has such a sweet and easy charm and a bold charisma, he is hard to resist. For more about Gareth Asher, check out his official website
here
. You can also find his YouTube account
here
and his Twitter account
here
. You can find his latest album,
Between the Smiles and Tears
, on iTunes
here
, on Amazon
here
and on CD Baby
here
.