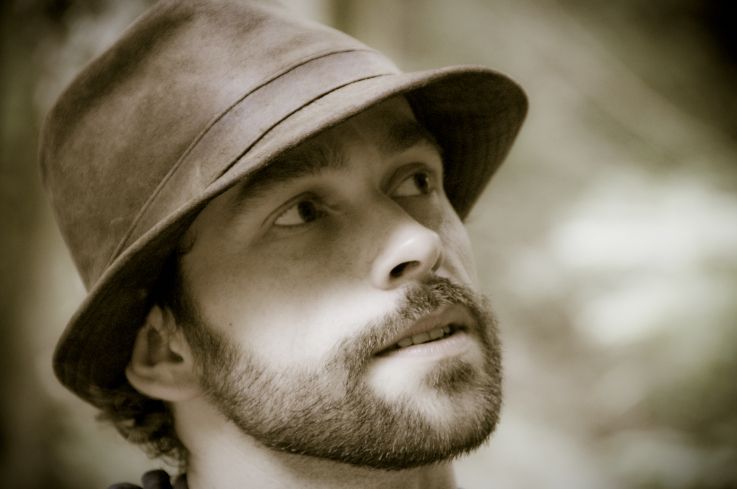 I was introduced to the music of Gareth Asher by Aiden James, and I will be forever grateful to Aiden for this. In fact, I have my fingers crossed that I will be seeing Gareth performing live tonight for the very first time. Excited! Like most touring musicians, he has a collection of cover songs, and can pull out one or two during a performance. As I have scanned YouTube for his videos, I was particularly fond of his cover of Jacksom Browne's
Somebody's Baby
. Browne had written it in 1982 for the soundtrack to
Fast Times At Ridgemont High
, and it because a hit, reaching #7 on the Billboard Hot 100 singles chart.
While I love this cover, it is really Gareth's original work I truly fell for. Whe I think about that first time listening, at first I was blown away by Gareth's voice, with it's hearty warmth and beautiful tone. And then I got to the music, and I knew Asher was stuck with having me as a fan for life. He combines the haunting beauty of the singer/songwriter with the aching soul of southern artists with the joyous spirit of an artist truly loving what they are doing. All this makes for great music. Here is a video made by Asher of his song
On My Own
from the beautiful album,
Between the Smiles and Tears
.
So I am hoping at 8PM Wednesday night, I was sitting in a seat in Easton, Maryland, at the NightCat. For more about Gareth Asher, check out his official website
here
. You can also find his YouTube account
here
and his Twitter account
here
. You can find his latest album, Between the Smiles and Tears, on iTunes
here
, on Amazon
here
and on CD Baby
here
.