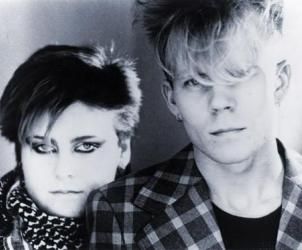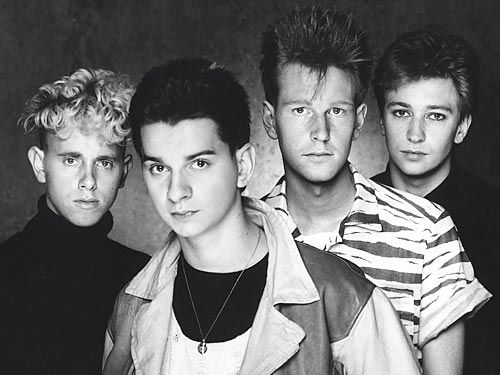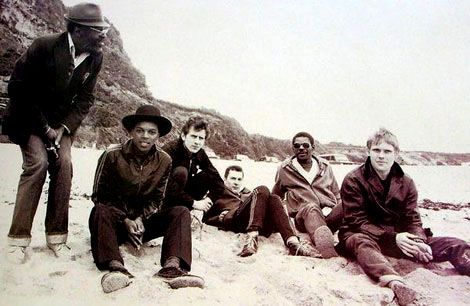 Clockwise from top: Yazoo; Depeche Mode; Bronski Beat; and the English Beat.
When I think back on when I was young, there are distinctive points in time that never fail to capture my memories, my attention, and my heart. When I think of the early 80s, my heart lifts. Take 1982, for example. It was a time of big changes for me. I was finishing my days in college, and heading to Louisville, Kentucky for an internship at the Actor's Theater of Louisville. I went there knowing no one, but taking my cassettes and my Walkman with me. I had a furnished apartment there, and would often dance around to the music I loved. That included the wonderful band The English Beat on
Save It For Later
. And man, I thought Ranking Roger and Dave Wakling were so damn hot!
While in Louisville, I was separated from Bill, which was hard. We had been inseparable for some time at this point. And we were planning to move to New York City together - Bill had already gone to school in New York. But when I listened to Yazoo sing
Don't Go
, I'd think of him. I couldn't stay sad long listening to Alison Moyet's gorgeous voice, and the amazing synth of Vince Clarke.
In 1985, Bronski Beat were experiencing their own transitions. After several years together, lead singer Jimmy Somerville left the band to start a new project with hottie Richard Coles. Steve Bronski and Larry Steinbachek moved forward, and soon John Foster was on board singing
Hit That Perfect Beat Boy
. It is just so deliciously gay.
Another song from 1985 that I just couldn't get enough of was the great Depeche Mode song,
Shake The Disease
. Dave Gahan, Martin Gore, Andy Fletcher and Vince Clarke started out together in 1980, although Clarke left in '81 to team up with Alison Moyet in Yazoo. He was replaced by Alan Wilder, who played with the group through 1995. He was certainly there for the 1985 release of The Singles, which included this original song amidst the early hits.
This is certainly music that had me dancing way back when, and hope it did the same for you now!