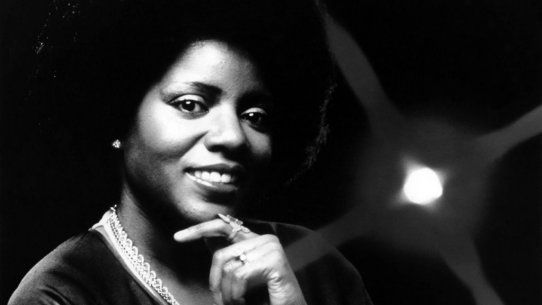 It is Friday night, and time to kick off the weekend. And I couldn't think of a better way than to crank up the volume, put some old school Gloria Gaynor on, and get ready to dance. And we will start out one of the first of Ms. Gaynor's hit songs. In 1974, Gloria made it to the top 10 on the Billboard Hot 100, and and to #1 on the Billboard Dance chart with a song first recorded by the Jackson Five, and written by Clifton Davis. Here is
Never Can Say Goodbye
.
In 1978, Gloria delivered on the be most iconic performances in the Disco era. Written by Freddie Perren and Dino Fekaris,
I Will Survive
has been covered by many, yet few could come close to touching the original.
And finally, Gaynor returned to the spotlight with a song pulled from a Broadway cast album. Written by Jerry Herman for
La Cage Aux Folles
,
I Am What I Am
quickly became yet another iconic song, and a steady part of Pride Celebrations throughout the world. Enjoy.