I have been 'waiting' for this day for some time, and it is finally here. The latest from Tom Goss is now available! That is 'Wait', a striking new 13-song collection that has been on my radar for a couple of months, when Tom allowed us a glimpse of his time in the studio via a webcam. That taste only made me more excited, and the time as come!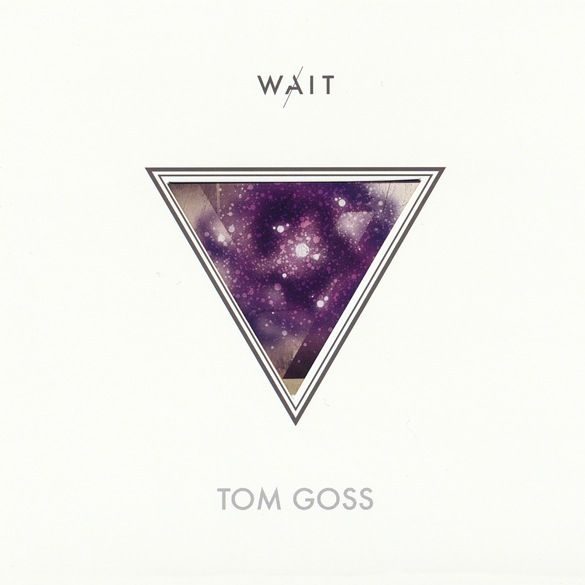 Between working on 'Wait', making his big screen debut in the film 'Out to Kill', and his recent European tour, it is amazing Tom has the energy left to release an album! Yet somehow, he not only has the energy, but the skills to make an amazing album! It kicks off with "It Only Takes Once", which brings the album off with an uptempo blast. There is something so sublimely Poptastic about this song, I found it instantly irresistible. Tom continues to positive party with "Take A Chance", and I can only tell you, I've been willing to take a chance on Tom and anything he is working on for several years now! I am not sure there is a better communicator for love, for Tom does it so well. Next up, we have the title track, and it starts off with a little Rockabilly sound, allowing Tom to take the mantle of the new Carl Perkins or Elvis! And when you listen to "Wait", he fits the bill like few could. And speaking of love, Tom once again reminds us that love doesn't mean only seeing the best in your partner. With "Worst of Me", he looks to love every side of someone, and finding the truth that is love.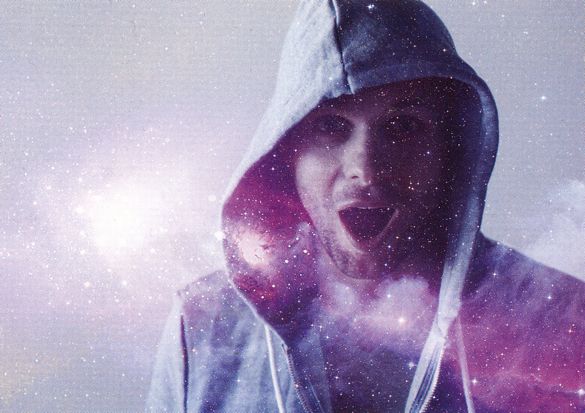 With the opening chords of "I Think I", I got the feeling of some great old Punk song, like 'Parallel Lines' era Blondie. There is an energy that is infectious, and I just love that. While it might be bold and brash, it is still something I instantly put on repeat. Tom slows it down with "In Time", reminding us he is, at heart, a boy with a guitar. There is a lovely ethereal beauty to the song, capturing a sweetness that I love to hear and feel. There is a delicious treat in "Deeper Shade of Blue", a wonderful Pop confection sweet enough to eat fresh from the oven. "Breath and Sound" returns to a quieter and softer sound. There is an amazing beauty in the song, and it really touched my heart. And as I hear the layered vocals over the acoustic sound, I am quite taken by the song. Singer/songwriter Matt Alber offers some vocal support on this one. There is a sweet build to "This is Real", taking it from a mid-tempo song to an urgent plea. Next up, we have the simple beauty of "Illuminate the Dark", and we are lucky enough to have it as the first music video from 'Wait'. This is "Illuminate the Dark" by Tom Goss, directed by Michael Serrato.
There is a simple reflective beginning to "Falling", with a rising intensity in the music that is matched by the singer. With "What We've Found", Goss returns to more familiar territory, a simple love song that is not nearly as simple as Tom makes it sound. He captures love with such a freshness, and a realness that is so seductive. The last track on 'Wait' is "You and Me", which starts of with a surprising harshness, but soon rounds off the edges with a wonderful transition in the chorus. This song takes some surprising turns, showing how the strength of love, of being a couple, that can help build a home, a safe place for love to flourish.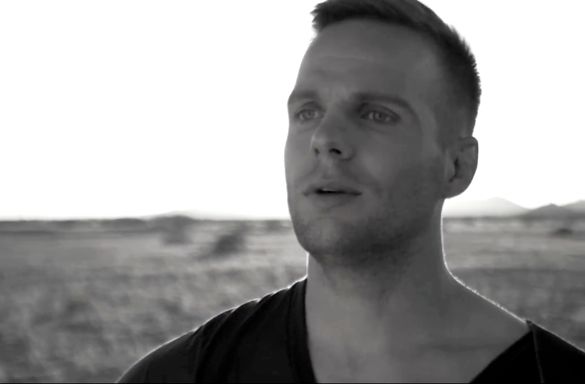 'Wait' not only lived up to my expectation, but surpassed them. This is a great album, combining the best of Pop, Folk, and Rock into a great aural blend. The album is wonderfully balanced, Tom's strongest and most polished collection to date. Tom's work with Producer Tom Ofca of Innovation Studios continues to allow Goss to grow as an artist and performer, allowing his songwriting skills to shine. You can purchase 'Wait' from
iTunes
,
CD Baby
, and
Amazon
. You can also buy the physical CD from
Tom's online store
. To learn more about Tom, visit his
official website
. You can also follow him on
Twitter
, or like him on
Facebook
.