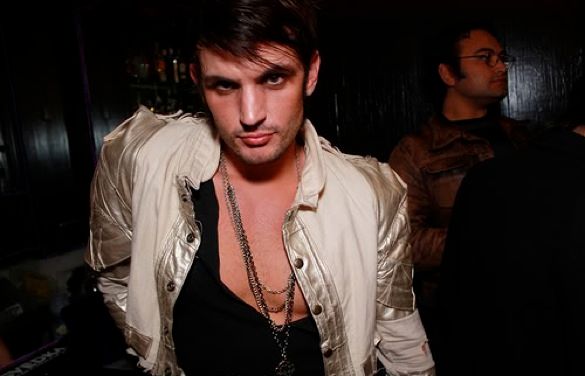 I first discovered the music of Cassidy Haley when his good friend, Adam Lambert, was on American Idol. The mention of his name managed to make me look up Cassidy and his music. I instantly became hooked, and not just because he is a truly handsome man. His first album, 'The Fool', was an exciting combination of Pop and Indie Rock, taking the best of both genres, and giving it the best of the talented Haley. I first wrote about Haley's music over three years ago, sharing the videos for "This Time" and "The Fool" from that debut offering. You can check it out
HERE
.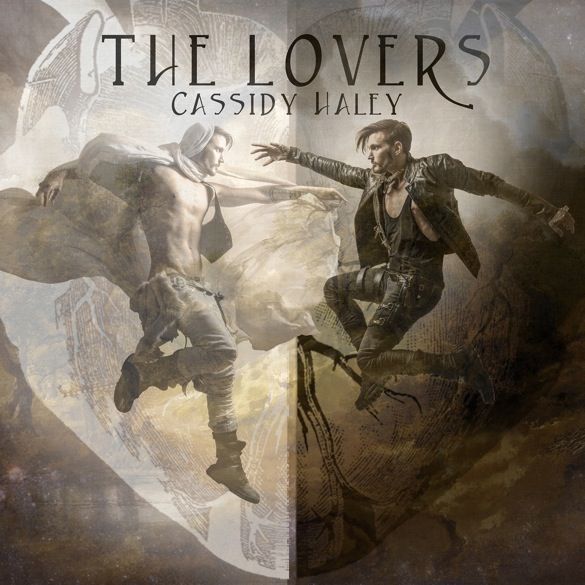 It might have taken a bit of time, but the sophomore album has finally arrived. 'The Lovers' came out in February, and somehow I missed that. But since it is my birthday week, I am going to take a look at it now. The nine-song collection takes up where 'The Lovers' left off, with some high quality music coming out of my earbuds. The album kicks off with the slow tempo "Everything", which Haley delivers with an aching heart, which sounds like an audible tear. Next up, we hear "Never Again", which shows off a rough-hewn side of Haley's normally smooth voice. This is an audio track for Cassidy Haley's "Never Again".
The third track on the CD is "Wandering the Night", a song that begins with an eerie feel which belies the positive message. There is a seductive quality to Cassidy's vocals, a growl coming deep from the soul giving weight to the questions being asked. "Only Human" begins with an electronic beat that might be Morse Code, or might just be music. There is a wonderful quality of questioning to the song, of searching for answers we are allowed to be a part of, like peeping toms. As soon as it begins, "Breakdown" has an enigmatic quality that drew me in. This is the audio track for Cassidy Haley's "Breakdown".
The tumultuous end of "Breakdown" dovetails nicely with the lovely beauty of "So Simple". The song stays true to the name, pairing a simple melody with wonderful lyrics only offering more truth. Haley shows a wonderful richness and texture to his voice in "Innocence". There is a delicious fullness to it we have yet to hear on the album. There is an inherent sadness to the story of a man struggling with love. That leads to the next track, which you can hear for yourself. This is Cassidy Haley's "Vagabonds to the Marching Troupes".
The album draws to a close with "Bones Gone Grey". The song is a beautiful sweeping tune, with a strength found in the heartfelt lyrics. I am not definite, but I think this is my favorite on the album. But they are all so good, it is a tough call. The album doesn't Rock as much as the first, but it has a moodier feel, and allows Cassidy to truly soar with his amazing voice. He has added so much more texture and nuance to his performances, I can't help but be engaged in the work. You can purchase 'The Lovers' via
iTunes
,
Amazon
, and
Bandcamp
. To learn more about Cassidy Haley, check out his
official website
. You can also 'like' him on
Facebook
, and 'follow' him on
Twitter
.