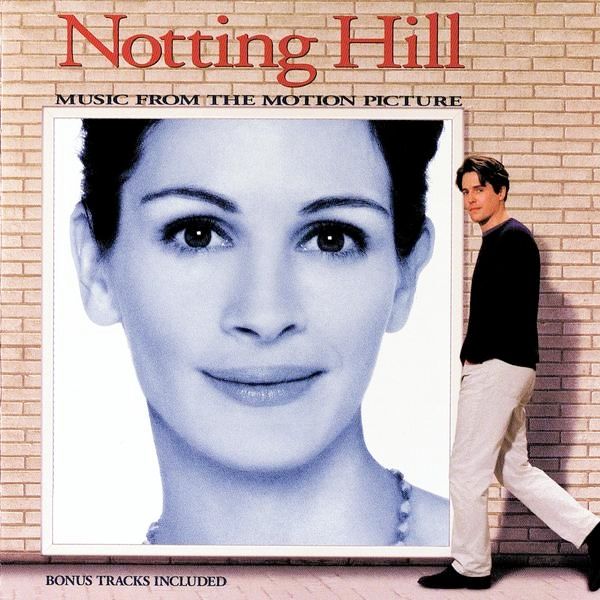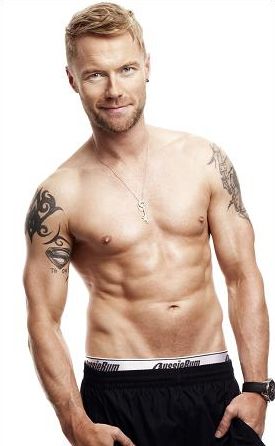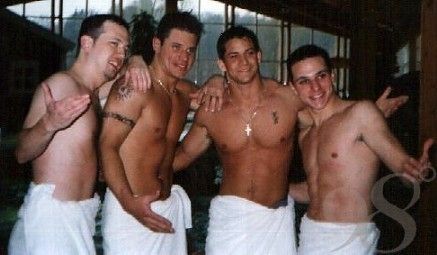 Clockwise: 'Notting Hill' soundtrack cover; Lighthouse Family; 98 Degrees; and Al Green; Ronan Keating.
While I was feeling under the weather yesterday, I watched a Hugh Grant mini-marathon, catching both 'Notting Hill' and 'Love Actually' on cable. It reminded me how much I liked the soundtrack to the former, and so I decided re-post my take on if from two years ago.
I will admit that I think 'Notting Hill' is my favorite Julia Roberts movie, and in the top 5 of Hugh Grant's film, although 'Maurice' remains my favorite. I also thought the movie had a wonderful soundtrack, and I've been wanting to do a post forever. Once I stated putting this together, I figured out I needed to make two posts, so this is the first installment, and the second will be coming later tonight. But I will start with the song from the boyband which gave us Nick Lachey and his brother Drew (long before he won on 'Dancing With The Stars'), 98 Degrees. The Lachey boys were joined by Justin Jeffre and Jeff Timmons, two more cuties. They were together in the 1990s, making a few hits. "I Do (Cherish You)" was a hit in 1998, making it to #17 on the Billboard Hot 100. In 1999, it was in 'Notting Hill', adding sweetness to the soundtrack.
The next song had a rich and interesting history. It was written by Paul Overstreet and Don Schlitz, and first recorded by Country star Keith Whitley, released late in 1988. The song took a few weeks, but finally sat atop the Billboard Country chart for two weeks. In 1994, bluegrass band Union Station recorded the song for a tribute album for Keith Whitley, who had passed less than a year after releasing the song. The following year, Alison Krauss rerecorded the song as her first solo single, following her time with Union Station. It was Krauss' first Billboard Top 10. Finally, in 1999, Boyzone was calling it quits, and Ronan Keating was looking for his first single as a solo artist. He was invited to be a part of the 'Notting Hill' soundtrack, and he jumped at the chance. He recorded "When You Say Nothing At All", and became the second artist to make it their solo debut, and the third to take the song on to the Billboard chart.
The next song in this post is another cover song. "How Can You Mend A Broken Heart" was a huge hit in 1971 for the Bee Gees, who were worldwide Pop stars by this time. The song was credited to Barry and Robin Gibb, although in 2009, Maurice was added to the credits. In 1972, the great Al Green covered the song for his 'Let's Stay Together' album. The Reverend Al's version made it to the soundtrack to 1997's 'Good Will Hunting', 1999's 'The Virgin Suicides' as well as 'Notting Hill', and 2010's 'The Book of Eli'. In 2008, Green recorded it as a duet with Joss Stone for the soundtrack of 'Sex In The City'. But here is Al's solo version as it appeared in 'Notting Hill'.
To be honest, I wasn't really familiar with out next group, Lighthouse Family. The British duo was made up by singer Tunde Baiyewu and keyboardist Paul Tucker. From their debut album in the UK, Lighthouse Family were huge hits, both in England and across Europe. So they were asked to be a part of the of 'Notting Hill', and they recorded a cover of Bill Wither's iconic song, "Ain't No Sunshine".
Hope you enjoyed it, and will be back tonight for the second part!