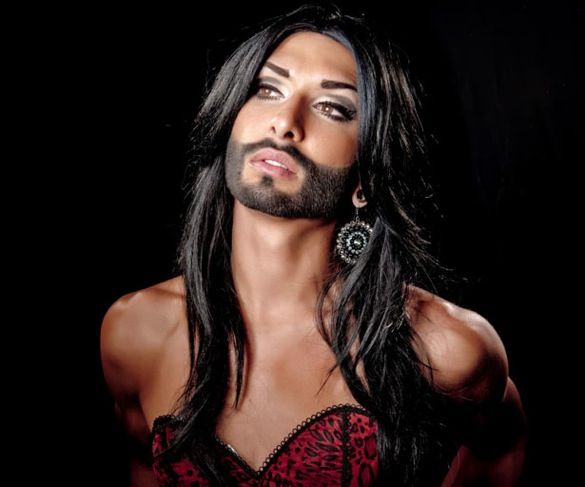 When I first saw this video from the Eurovision Song Contest 2014, I was blown away. Conchita Wurst was the Eurovision entry from Austria. As "Rise Like A Phoenix" began, she emerged from the shadows, her raven locks hanging down past her shoulders. In stark contrast, her dress was light and bright, shimmering under the glare of the spotlight. It was the Eurovision contest for 2014, held in Copenhagen, Denmark. As she started the song, her voice sounded well-prepared and fresh. As the song wore on, Conchita's voice grew exponentially, filling the room as it soared over the crowd. Something special was happening.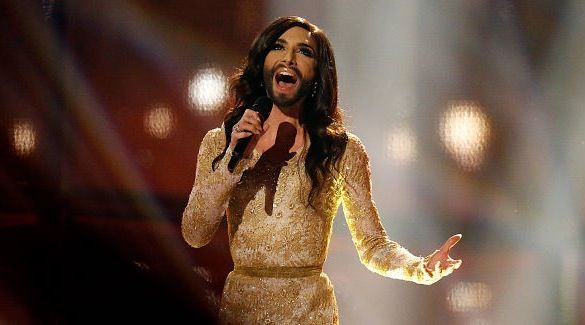 Born in Austria in 1988, Tom Neuwirth grew up knowing fear. The young gay man felt the pain and anxiety of being bullied, and would even avoid go to the toilet during breaks at school, fearful of what might happen. When he could, Neuwirth moved and started a career as a window dresser. Soon the young man found his voice when he discovered Conchita Wurst, his drag personae. As Conchita, the performer could show off some amazing vocals, as well as display the duality within. Yes, this gorgeous woman has a dark beard, and an even deeper soul. This is Conchita Wurst singing "Rise Like a Phoenix" in the finals of the Eurovision Song Contest 2014.
With the win the other night, Conchita was quoted as saying ""This night is dedicated to everyone who believes in a future of peace and freedom. You know who you are. We are unity. And we are unstoppable." You can purchase "Rise Like a Phoenix" from
iTunes
and
Amazon
. To learn more about Conchita Wurst, visit her
official website
. You can also 'follow' her on
Facebook
, and 'follow' her on
Twitter
, as well as on
Tumblr
.