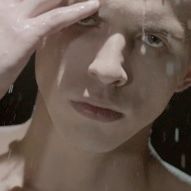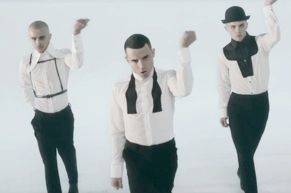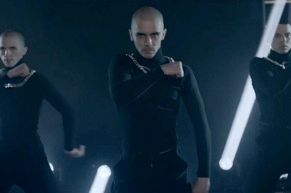 Kazaky are Kyryll Fedorenko, Artur Gaspar, Stas Pavlov and Oleg Zhezhel, at least when in the recoding studio for this song. "Magic Pie" can be found on their release, 'I Like It (Part 1)', which hit the streets last June. Since then Kazaky has released another collection, 'I Like It (Part 2)', where the quartet became a trio, as Oleg opted to step back out of the spotlight, although he would remain as artistic adviser to the group he helped form in 2010. But for their next video, they reached back to Part 1, and remaining a trio of Kyryll, Artur, and Stas.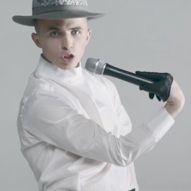 I can honestly tell you I have no idea whose voice I was listening to at any point in time, for I feel as though their music videos have been truly multimedia events. It would be easy to be mesmerized by the visuals in the music videos. The Ukrainian boys are so very beautiful to look at, and their dancing is sublime. The music is driven, sleek, and fairly sexy. When you put all that together, this old man can tend to break out into a sweat, but continue to smile. This is the music video for Kazaky's "Magic Pie".
I know the minute I finished hearing it for the first time, I had to play "Magic Pie" time and again. There is a wonderful combination of EuroPop and Dance, otherworldly Jazz and deep-rooted sensuality. You can purchase 'I Like It (Part 1)' on
iTunes
and
Amazon
. To learn more about Kazaky, visit their
official website
. You can also 'follow' them on
Twitter
and 'like' them on
Facebook
.