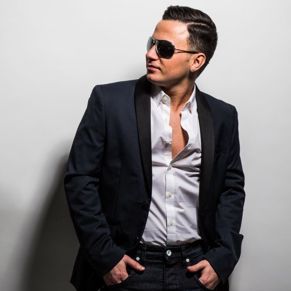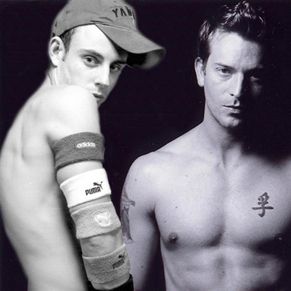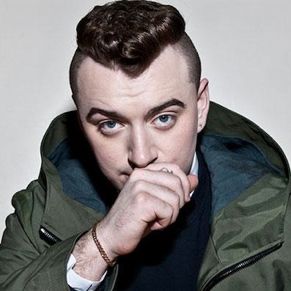 Clockwise: Ryan Dolan, SIRPAUL & Loco Ninja, Sam Smith, and Levi Kreis & QBoy.
I am not sure if it was lack of imagination, or just a real interest in a couple of artists, but whatever it was, I decided to take a look at some more music from a couple of artists that were recently featured on the blog. I will start with the handsome Irishman I only recently discovered with his beautiful ballad, "Start Again". It was that song and music video that brought me to the other music from Ryan Dolan, the out and proud singer/songwriter. One of those songs was "Only Love Survives", which also happened to be Ireland's entry for Eurovision 2013. It has become a favorite for me, and I am so pleased to share it with you now. This is Ryan Dolan with "Only Love Survives".
You can find Ryan Dolan's "Only Love Survives" on
iTunes
and
Amazon
. Earlier this week, I brought you the latest music video from SIRPAUL, the scintillating "Black Leather". I swear, I broke into a sweat while watching that one. It made me think about his 2012 hit single, "Body Connection". SIRPAUL was joined on this song by the talented Loco Ninja, who added a great rap to the production. The song was also featured on SIRPAUL's album, 'The Horse'. This is SIRPAUL featuring Loco Ninja with the song and video for "Body Connection".
You can find the "Body Connection" single on
iTunes
and
Amazon
. In another recent post, I featured a new single from gay British Rapper/Hip-Hop artist QBoy, and I was thrilled to hear some new music from the talented man. It made me think of the great single from the über-talented Levi Kreis, "Love Revolution". S=The song appeared on Kries' 2013 release, 'Imagine Paradise', and later was released as a single that helped raise money for the Kentucky-based 'Positively Living' group. While Kreis delivered the song and his usual magnificent performance, he brought in QBoy to collaborate, and it was something special. This is Levi Kreis featuring QBoy with the song "Love Revolution (Louis The Child Remix)".
You can find "Love Revolution" as part of a collection of remixes on
iTunes
and
Amazon
. At the end of last year, I started reading great things about a British singer I knew nothing about. So I did a bit of research, and soon discovered his 2013 EP, 'Nirvana'. I loved it, and eagerly looked for more. It was then I found the 2013 single from Naughty Boy "La La La", which featured vocals from Smith. Sam added a wonderful soulful feel to the recording, and I could not hear it enough. This is Naughty Boy with "La La La", featuring Sam Smith.
You can find "La La La" on
iTunes
and
Amazon
. Have a great weekend!