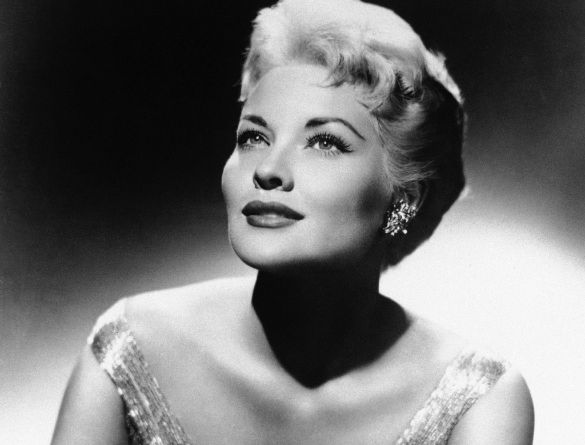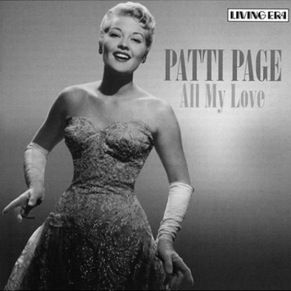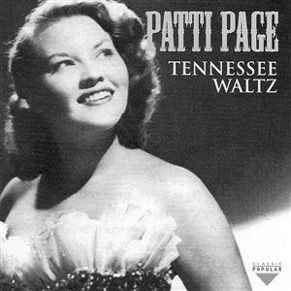 Patti Page was born in 1927, with the name Clara Ann Fowler appearing on her Oklahoma birth certificate. Her family was working class, or even poor. It was said she grew up without electricity, needing to do her homework and reading for school before dusk took away her only light. Despite that, she graduated high school in 1945. It was then she started singing on the radio, and was soon hired to sing for the Jimmy Joy Band, touring around the US in the mid-1940s. In 1947, Page sang in Chicago with a small band led by Benny Goodman, and shortly thereafter was signed by Mercury Records. It seems like her rich voice was meant for recording. She had a few moderate hits in the 1940s, with three songs making it into the Top 20. But in 1950, things started to change. She had her first #1 hit, "All My Love (Bolero)". The music was written by Paul Durand, based on Maurice Ravel's Boléro, with English lyrics by Mitchell Parish. Please enjoy Patti Page singing "All My Love (Bolero)".
Later in 1950, Page had her second #1 hit. With music by Pee Wee King and lyrics by Redd Stewart, the song became a theme song for the singer, and it is easy to see why. "Tennessee Waltz" sits so pretty in her register, like it was written for her. It wasn't, for it was written a few years before, and first performed by Cowboy Copas. While Patti was more of a Traditional Pop singer, for many, this song skewed more to Country. Patti's version spent 30 weeks on the Billboard Hot 100, and 9 weeks at #1. This is the great Patti Page singing "Tennessee Waltz".
In the mid-1950s, Page appeared on television on her own show, which went from a 15 minute filler to a half-hour variety program. One of the things that stayed the same no matter the format was that Page sang songs, both her hits and the big songs of the day. During one of those episodes, Patti put her own spin on "For Sentimental Reasons", written by Ivory "Deek" Watson & William "Pat" Best in 1945. The amazing Nat King Cole had a huge hit with the song in 1946, although the song was sung by many. Page never released the song herself, but I do love this version. This is Patti Page with her rendition of "For Sentimental Reasons".
And, finally, I couldn't help but include this next song. Written by Al Hoffman and Dick Manning in 1956, and released by Page that same year, "Allegheny Moon" was another big hit for Patti, reaching #2 on the Billboard Hot 100. This could be my favorite song by her, as it accentuated the amazing bottom side of her range, and the softness of her vocals. The song is just so damn charming, I can't resist hearing it, and playing it again and again. This is Patti Page with her big hit, "Allegheny Moon".
Patti Page was a great success as a Pop singer, but when the late 1950s and early 1960s rolled in, soon Rock 'N Roll was dominating the charts. Page continued to record, but didn't find the same success. She continued to record into the 1990s, but it is touring where Patti found her success. She was greeted by fans, as well as stellar reviews from critics all over. In September of 2012, she announced her retirement from the music business, citing health issues as the reason. On January 1, 2013, Patti Page passed away following a battle with heart and lung disease. But her music continues to live on.