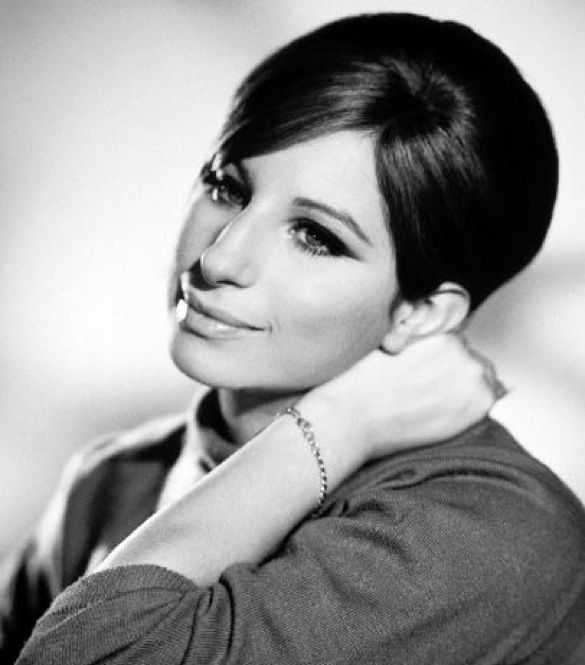 For some reason, when I was thinking about doing my Saturday Night Torch post, I remembered being a young boy in my earlyish teens, buying the early albums of Barbra Streisand. My sister Kathy enjoyed her, with the more contemporary sounds of 'The Way We Were' and 'Live Concert at the Forum', and, of course, 'Funny Girl' and 'On A Clear Day'. In many ways, these were the early days of my musical education. I started finding the early albums - I know, how stereotypical can you get. But I found the first, second, third, and so on, when Streisand sung the classics, making magnificent recordings of some of the greatest songwriters of the time. And I also remembered her ninth studio album, 'Simply Streisand', and just how good that album can still make me feel. So this evening, I thought I would shard some great songs off that album.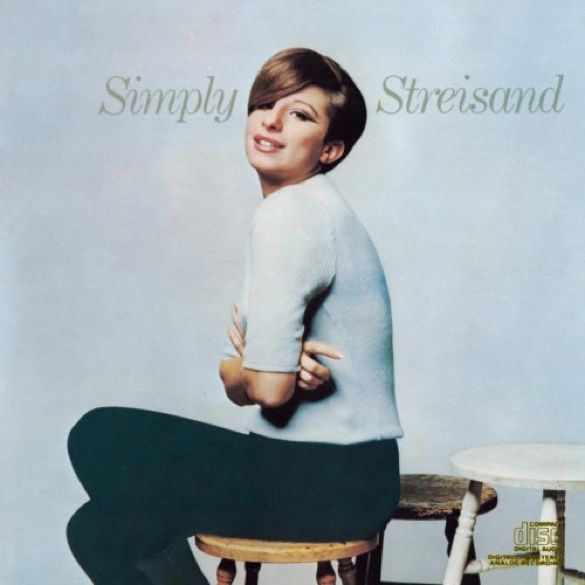 'Simply Streisand was released in the Fall of 1967, while Barbra was busy shooing her first film role. So while she was busy being Fanny Brice for director William Wyler, she had this and 'A Christmas Album', quite the double play for a young Jewish girl. Streisand was in exceptional voice for the album, and in the liner notes, received high praise from a noted composer. Richard Rodgers wrote "No one is talented enough to sing with the depth of a fine cello or the lift of a climbing bird. Nobody, that is, except Barbra."And it is easy to agree with him on that one. Her voice had a richness and robust quality, as you can easily hear when she sings "The Nearness of You" by Hoagy Carmichael and Ned Washington. This wonderful song was featured in the 1938 film, 'Romance in the Dark'. This is the 1967 recording by the one and only Barbra Streisand.
My next song was first heard in the 1951 Broadway musical 'A Tree Grows In Brooklyn', written by Dorothy Fields and Arthur Schwartz. "Make The Man Love Me" is a wonderful love song, and it is easy to see why many great women wanted to record it. I remember on exceptional job done by the incredible Barbara Cook. This is Barbra's take on the song, so very much her. This is "Make The Man Love Me".
This was a big favorite of mine for a long time, and I still think it amazing. "Lover Man (Oh Where Can You Be)" was written by Jimmy Davis, Roger Ramirez, and James Sherman for the magnificent Billie Holiday, and she did a great job. Billie and Barbra are two of nine performers I have singing the song in my collection, and the song still makes me happy. Barbra's more urgent, pining version remains a favrite. This is Brabra Streisand singing "Lover Man (Oh Where Can You Be)".
It is interesting, for my last song of the evening was written by Edward Eliscu, Billy Rose, and Vincent Youmans in 1929, and was first heard in the 1930 Broadway musical 'Great Day'. One of the more popular recordings was by Helen Morgan, who recrded it in the Fall of 1929. The song had lyrics by Billy Rose, who was the second husband of Fanny Brice, who Streisand was played on both stage and screen. And in the 1975 musical 'Funny Lady', a sequel to the film she was shooting, she recorded the song again. But in 1967, it was a track on the album 'Simply Streisand'. This is Barbra singing "More Than You Know".
You can purchase 'Simply Streisand' on
iTunes
and
Amazon
.