The path to me finding new artists is often more scenic route than expressway, and such is the case with talented Irishman Brian Kennedy. I was a fan of Westlife, and still look up the boys since they broke up (Mark Feehily, I am still waiting for your album). A search about Kian Egan's new music led me to 'The Voice of Ireland', which brought me to discover Brian Kennedy, one of the coaches in the first season. His voice intrigued me, and he looked a bit familiar. But then again, handsome Irishmen definitely have their appeal. Further inquiries informed me he had sung with Van Morrison for a few years, including in a few music videos. (Ha! I had seen him before.) I also learned that Brian had come out in 2009, and has continued to write and record great music since. In the four months since I found him, I now have five of his albums, as well as some other wonderful singles. And I bet I will be collecting more soon...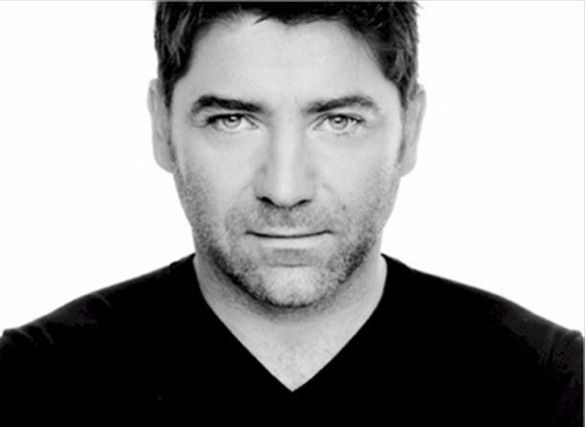 I have to say, I have been captivated by his voice from the first time I heard it. Sure, he might have the looks to turn heads, but when he sings, I feel myself catch my breath. Take, for instance, his song "Hollow" off his debut album, 'The Great War of Words'. The song was written by Kennedy, and he performed it to perfection. I loved the phrasing, and the rhythmic feel of the song. It did feel like a song by the great Joni Mitchell. And what's not to love about a handsome boy with a guitar? This is the music video for "Hollow", the 1990 single by Brian Kennedy.
That first day, while I was listening to what I could, and watching all the videos available to me, one song drew into the lead in the race to be my early favorite. It was the title track of his sophomore album, released in 1996. "A Better Man" has a wonderful moody feel, a little brooding, and maybe a bit of yearning. It was written by Kennedy, Jon Lind and Phil Pickett. This is the official music video for Brian Kennedy's "A Better Man".
The second cut on the 'A Better Man' album is another song I loved immediately, and it came as no surprise for me that it was written by Brian. Once again, I was captured by the mood of the song. This time out, there is a wonderful joy, and I can't help but be swept up in it. It starts off with such a timid sound, the feel of insecurity love can bring comes out. But as the song goes on, Brian gives me the feel of strength building as love grows. I wish I could find a copy of a music video, but until then this is a lyric video for "For One Kiss".
When it comes to sheer joy, it is hard to imagine a song that captures that spirit more than the last offering is this post. Again, the song penned by Kennedy was featured on the 1996 album 'A Better Man'. "Life, Love, and Happiness" has such warmth, such strength, and such love behind it, I can't help but listen to it time and time again. Since I couldn't find an official music video for it, I am offering you a clip for the DVD 'Live in Belfast', released in 2004. I tell you, if I could make this song my official theme song, I would be one very happy man. Please enjoy the live version of "Life, Love, and Happiness".
I am telling you, since I found his music about four months ago, I have been somewhat obsessed with Brian Kennedy's music. And this has taken me longer to write than it truly should have. Why, you might ask? Because while I was typing and watching videos, I went on to eBay and purchased two more albums, and a DVD. Yes, the 'Live in Belfast' DVD from which the clip for "Live, Love, and Happiness" was taken. It, 'The Great War of Words', and 'Now That I Know What I Want' should be arriving in the next week or so. While I cannot be definite, I am beginning to think I have a problem, and I might be addicted to the music of Brian Kennedy. Well, not a problem, really. More of an issue of having great taste. You can find all four of the songs featured on his album 'Won't You Take Me Home: The RCA Years', which can be found on
iTunes
and
Amazon
. This was the first one I purchased, although it was far (so very far) from the last. To learn more about Brian Kennedy, visit
his official website
. You can also 'follow' him on
Twitter
, and 'like' him on
Facebook
.