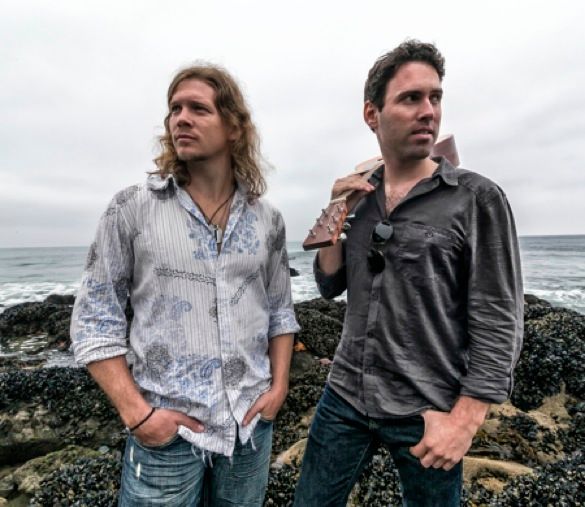 Scotty Dickert, left, and R.E.L., right.
It is still Gay Pride Month, and there are Pride Celebrations happening all over. So when I heard Reasons Be would be putting out a new song and music video, I thought it might have to wait. But once it came out, and I had a chance to watch it, I had a change of heart. It seems Scotty Dickert and R.E.L. are most definitely straight allies, and their video for "Say Goodnight" fights perfectly with this week. Scotty & R.E.L. show their support for the LGBT Community and Marriage Equality in the video for "Say Goodnight". It features the duo looking handsome and lending a spiritual hand to a very lucky couple. Enjoy Reasons Be in the music video for their latest single, "Say Goodnight".
Yet another tasty Pop treat from the duo, who seem to be churning out great music together. From the 'Hands Up' EP to this new single, I can tell you they have me hungering for more. To learn more about Reasons Be, visit their
official website
. You can also 'follow' them on
Twitter
, or 'like' them on
Facebook
. You can purchase the "Say Goodnight" single on
iTunes
,
Amazon
, and
CD Baby
.