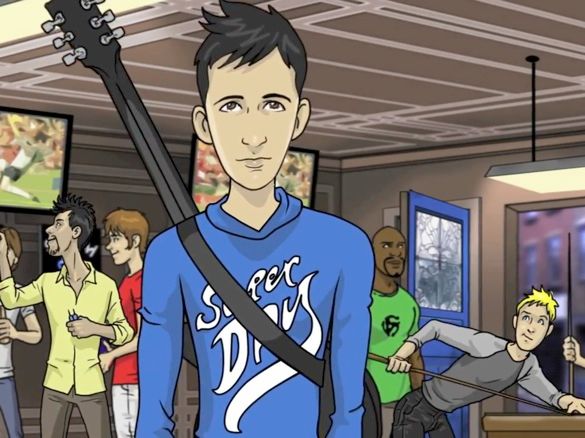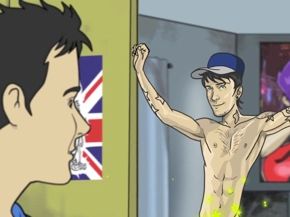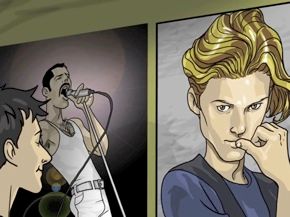 Scenes from the music video for "When Boy Meets Boy" by Matt Fishel.
There must be an animation proclamation that I missed, for this is the second amazing animated video for a new song that I've not only seen, but loved! Now, both have started out with a great base - a brilliant song. That is most certainly the case with Matt Fishel's "When Boy Meets Boy", the latest from Fishel, featured on his album 'Not Thinking Straight'. The song, a cute and saucy look back at young love and the silly things that have charmed us all so, is a perfect starting point for this video. It allows the young members of the LGBT community to see themselves in the characters, for I have often thought the strength needed to come out should qualify for at least a cameo as a comic book hero. So it is even more special to be able to bask in the glow with the boys, so young, fresh, and bold, not letting the outside word interfere with their living and loving as they do.
I can't help it, this song makes me smile when I hear it, and seeing it in video form only makes me love it even more. You can purchase 'Not Thinking Straight' from
iTunes
and
Amazon
. You can also order hard copies, as well as autographed hard copies of the CD from
Matt's online store
. To learn more about Matt Fishel, visit his
official website
, 'follow' him on
Twitter
, and 'like' him on
Facebook
.