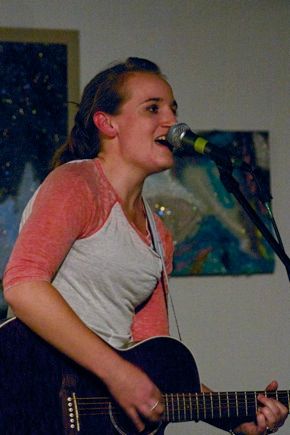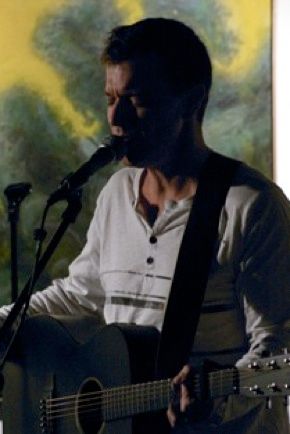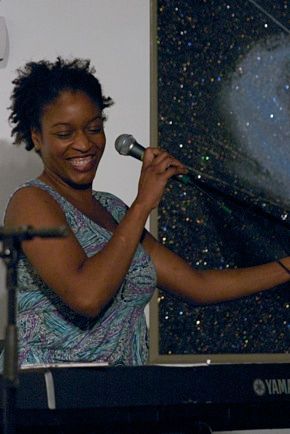 Row 1, from top: Jeremy Hebbel of Gable Music and Lauren Kuhne. Row 2: the band Elephants Gerald. Row 3: Stewart Lewis

and

Joy Ike; Row 4: Michael Natrin

and

Sol Knopf. Photos by Howard Stump.
At the start of last winter, I went to a great event in Wilmington, Delaware, having been invited by the talented Stewart Lewis. He himself had been invited to play by Gable Music, a local group that supports and promotes local music events. I was thrilled to go, and went with my sister, Kathy. The basis for the event was that Gable Music invited six singer/songwriters, and each are given their time to perform the music they loved to play. Having known only Stewart's music at the start of the evening, I was looking forward to hearing a whole bunch that was new! So we made out way to the Chris White Gallery in Wilmington, and found a space buzzing with activity, and walls lined with beautiful art. Gayle Dillman and Jeremy Hebbel of Gable Music took on the duties of introducing the artists for the evening, starting with Delawarean Lauren Kuhne. Enjoy as you listen to Lauren singing "Lady Music".