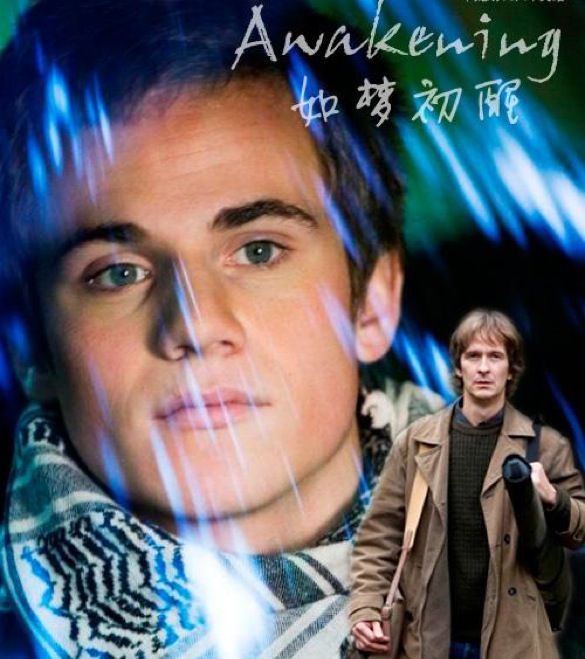 The poster for 'En Forelskelse', featuring Allan Hyde & Lars Brygmann.
Tonight, for my 'Date Night' showing, I bring you a really beautiful short film, 'En Forelskelse', or 'Awakening' in English. This Danish film was released in 2008, written & directed by Christian Tafdrup. It stars Allan Hyde, Lars Brygmann, and Julie Grundtvig Wester. It was the following year American audiences got to know and fall just a little bit in love with Hyde, when played the beautiful Godrick on 'True Blood'. Before we touch on 'En Forelskelse', I thought it might be nice watch a trailer for another movie you might want to check out sometime in the near future. This is a peak at '3-Day Weekend', written and directed by Rob Williams.
Now back to the task at hand. In this film, Allan Hyde plays 16-year-old Carsten, who recently started dating Melissa, played by Julie Grundtvig Wester. Things seem to be going smoothly for the couple, who even enjoy spending time Melissa's parents, played by Lars Brygmann and Ellen Hillingsø. But there is one moment in which so much changes, and Carsten truly begins to learn about himself. 'En Forelskelse' runs just under 39 minutes, and has English subtitles.
'En Forelskelse' was the winner of the Robert Award for Best Feature Film - Fiction/Animation in 2009. The Robert Awards are the Danish equivalent of the Academy Awards. The award was well-deserved, as the film told the story of a young man coming of age with a light touch, allowing the story to have a more organic feel. The the performances are all strong, but particularly those by Hyde and Brygmann. They told so much of the story in the quiet moments, and kept my attention to the end. I hope you enjoyed it as much as I did!