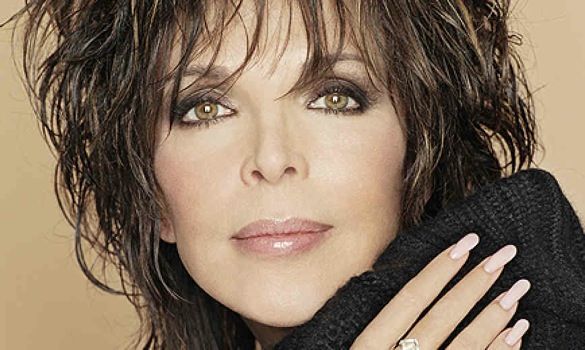 At the beginning of the year, I wrote about the first album from one of my early fascinations, Carole Bayer Sager. I first became acquainted with her through her collaborations with Melissa Manchester in the late 1970s. I was a fan of Manchester, and figured out I loved the music of Bayer-Sager as well. And when I went a little deeper, I found out I have been a fan of her songs much longer than I had know. One of her first hits was written with Toni Wine, and released in 1965. The group The Mindbenders went to #2 on the Billboard Hot 100 with "A Groovy Kind of Love" in 1965. Phil Collins topped that when he took the song to #1 on the Billboard Hot 100 in 1988. She collaborated with many different artists over the years, including boyfriend Marvin Hamlisch, and her second husband, Burt Bacharach. Her work has been recorded by some of the greatest names in music, with Manchester as well as Barbra Streisand, Dionne Warwick, Aretha Franklin, Bette Midler, Carly Simon, Rita Coolidge, Bernadette Peters, and Liza Minnelli, to name just a few.
Well, in 1978 Bayer Sager released her second album, the aptly titled '...Too'. Her self-titled debut was released the year before, and had spawned the international hit, "You're Moving out Today", written with Bette Midler and Bruce Roberts. I will admit upfront that I quickly added both to my young collection, and made room for her third that was released a few years later. The music was beautiful, and her own quirky voice was just off kilter enough to hold my interest still, to this day. The album kicked off with a song Bayer Sager wrote with Melissa Manchester, "To Make You Smile Again". There is a sweetness to the song, I find it impossible to resist.
While I just love the way Carole can inject so much emotion into the ballads, I wasn't sure what would happen when she would take on a song with a higher octane. And on the second track of '...Too', that was answered. "It's The Falling In Love", written by Bayer Sager and David Foster, she delivered the goods on this wonderful up-tempo song, keeping up with the delicious background vocals supplied by the amazing Michael McDonald. I just love everything about this track! Enjoy "It's The Falling In Love".
Part of the reason this album intrigues me so is that I have heard some of the songs already performed by other artists. I first heard "Peace In My Heart" on the album by Mellisa Manchester, who also co-wrote the song. There is a very different feel to both versions, and I like that. I have to say, I really didn't see the next collaboration coming. "Shadows" has such inherent innocence and charm, it is impossible for me to listen to it only once. It was written by Bayer Sager, as well as Alice Cooper and Bruce Roberts. Yes, Carole worked with Roberts often, but who'd of thought about Alice Cooper? There is something about it that talks to my inner child, and reminds me I am not as grown up as I think I should be. You can hear for yourself, as Bayer Sager sings "Shadows".
That is followed by "You're Interesting", a song written with the late, great Peter Allen. It is a wonderful, flirty Pop song. There is a wonderful drama in "There's Something About You", which should not come as a surprise for it was written with Marvin Hamlisch. "It Doesn't Add Up", written with Johnny Vastano, is just dripping with charm, and just too damned cute. In another collaboration with David Foster, Bayer Sager once again picks up the tempo on "I Don't Wanna Dance No More", with some playful 1970s dance moves. The next song, written with Bruce Roberts, is my favorite from the album, and one of my favorites of all time. "One Star Shining" is a song that I have played many a time after a break up, for it talks to my soul. Give a listen and see if "One Star Shining" speaks to you.
The album ends with "I'm Coming Home Again", written with Melissa Manchester. Again, I had heard an earlier version by Manchester, but this one truly touched my heart. This whole album is pretty special, and more than 30 years later, I am still listening to it. That means I am still a huge fan of this very talented lady. For more about Carole Bayer Sager, visit her
official website
. You can also 'follow' her on
Twitter
, or 'like' her on
Facebook
. You can purchase a collection all all three of her albums on
Amazon
. That is to purchase of a physical CD, for I don't find her music on any of the digital download systems. But if you enjoyed the music from this post, you will love trio of albums. I know I do! There are many nights when Bayer Sager sings me to sleep.