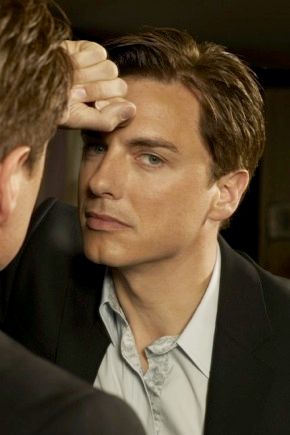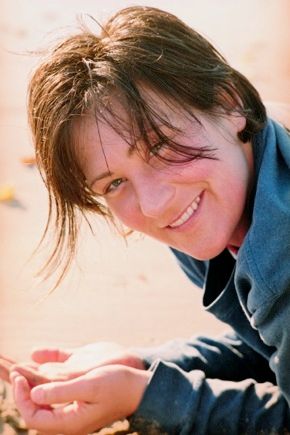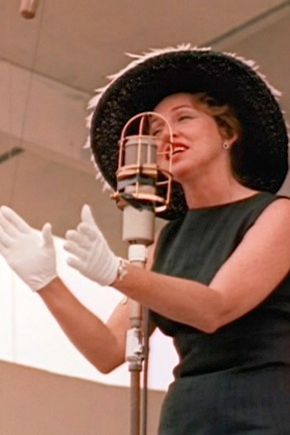 Clockwise: John Barrowman, kd lang, Jimmy Somerville, and Anita O'Day.
One hundred and twenty-two years ago, a boy was born in Peru, Indiana. Cole Albert Porter was born to a wealthy family, a family that did not love the idea that the young man decided to embark on a career in music. I guess they didn't really understand he was going to be one of the top songwriters of the first half of the Twentieth Century, with shows on Broadway as well as movie musicals making his songs quite popular. To celebrate his birthday, I thought I would pick some of my favorite singers taking on his fantastic music. And I will being with the ever-so-handsome and talented John Barrowman. In 2004, John put out an exceptional album 'John Barrowman Swings Cole Porter', and it still love it. Barrowman first came to the attention of many in a revival of 'Anything Goes', with music and lyrics of Porter. But I decided to pick one of my favorites from the album.So here is John Barrowman singing "Ca, C'est L'Amour".
Well, it is tough to think of doing this post and not including the brilliant kd lang. She has recorded several of his songs, and each and every one has been a gem in it's own right. I mean, come on, her "Miss Chatelaine" is amazing, and her "So In Love" is haunting. But I discovered her version of "Love For Sale" while doing this post, and I have to say, I love it! Apparently, she recorded it for the 2006 movie 'The Black Dahlia', playing in a scene in a gay bar. My God, her voice is just amazing. Enjoy as kd lang sings "Love For Sale".
I have always had a bit of a thing for the very talented and ofter overlooked Anita O'Day. I just love her style, and the quality of her voice. And forty-five years before Barrowman released his album, Anita released an album titled 'Anita O'Day Swings Cole Porter', a wonderful collection of wonderful songs all given amazing treatment by this wonderful talent. With 24 songs from which to choose, I really couldn't decide. But then I remembered her version of "What Is This Thing Called Love", and I knew it had to be included.
Finally, I thought I would end the post with a song off the 1990 tribute album, 'Red Hot + Blue: A Tribute To Cole Porter'. Many of the biggest and brightest names in music joined in to be a part of the CD, and the money went to AIDS charities. It was the first time the music industry took a stand about the AIDS crisis, and it was incredibly successful, selling over a million copies. One of my favorite tracks was by the always amazing Jimmy Somerville, who sing "From This Moment On". Enjoy!
Happy birthday, Cole Porter!