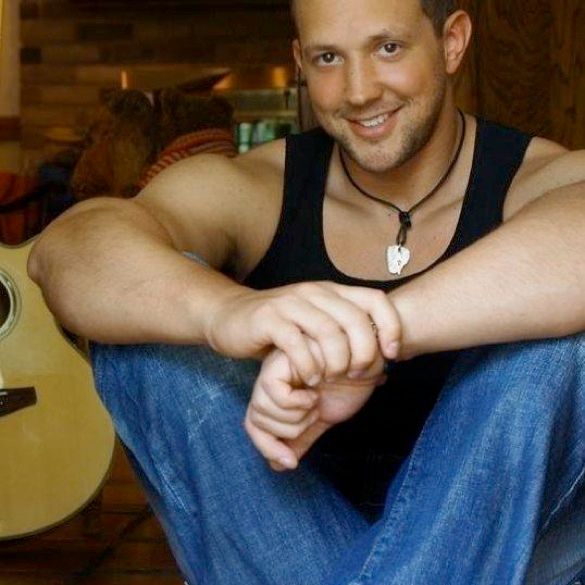 Singer/Songwriter Justin Utley is looking to make a music video for his award-winning song "Stand For Something", and is looking for your help to do it. Utley has signed up with IndieGoGo, the fundraising website which helps independent artists get seed money for projects they might otherwise not have a chance to do. For Justin, that is to put out a great video for an amazing song, which you can listen to here.
Many of you might remember Justin from earlier posts, for I have been a fan of his music for several years, having first discovered him on MySpace, back when people still went there. Justin was raised in Salt Lake City, Utah, formerly a member of the Mormon church. But Justin left the church when he came to terms with being an out and proud gay man, and headed to New York City. There he started making music, including his 2005 release, 'Runaway', an album I proudly have in my iTunes playlist. He also released 'Nothing Is Real' in 2011, another smart collection of songs. Now, we can all see in the pictures at the top of this post that Justin is a handsome man, just made to be watched on screen. So I think it is only natural to want to see his video - I can't be alone in this. All you need to do is click
HERE
, and check out the options for donation - tax deductible, for those who might need to get a little extra help before taxes are due on April 15. Not only are you investing in our listening and viewing pleasure, you will also get a return on your money. Depending on the amount of your donation, you can get an MP3 of the song, "Stand For Something", as well as a PDF file of the sheet music. You can also get a special CD Single with some great songs, or signed CDs, or maybe a specially-designed t-shirt. Hey, you can even get an autographed guitar, or the chance to appear in the music video! Check out the perks on Justin's IndieGoGo page, which you visit with a simple click on the widget below. You can two months to make your choice, but you might want to pick your perk now, for some are limited in number. And supporting independent music, and LGBT artists in particular, is an investment in the future of all of us. It wasn't that long ago that gay voices were not heard in music, and with our support and encouragement, the chorus of voices gets bigger and stronger. To quote Justin, " Stand up for something. You see, there ain't nothing that compares when you stand for what you believe."