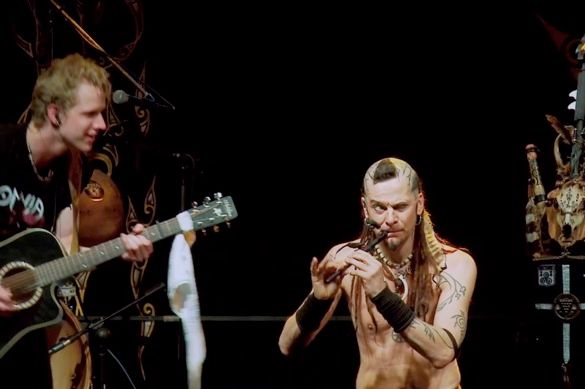 The band Omnia bills themselves as a "neoceltic pagan folk" band, and they are based in The Netherlands. I couldn't think of a more interesting way to kick off the St. Patrick's Day festivities. The band members have come from many of the countries of the European Union, working together to create their unique blend of sounds, kind of Jethro Tull meets The Chieftains while taking crystal meth. The music is kinds incredible, and the energy magnificent, and the video would not allow me to look away. Enjoy watching this live clip of Omnia playing "Fee Ra Huri", off the album 'Live On Earth'.
I readily admit I only discovered this bad a few days ago while looking for clips to use for the St. Patrick's Day celebrations. Otherwise, I am not sure I would have been cool enough to find them. Here is a second song off the 'Live On Earth' album, "Sheenearlahi".
You can purchase 'Live On Earth' from
iTunes
and
Amazon
. To learn more about Omnia, you can visit their
official website
. You can also 'follow' them on
Twitter
, or 'like' them on
Facebook
. And enjoy your St. Patrick's Day weekend!