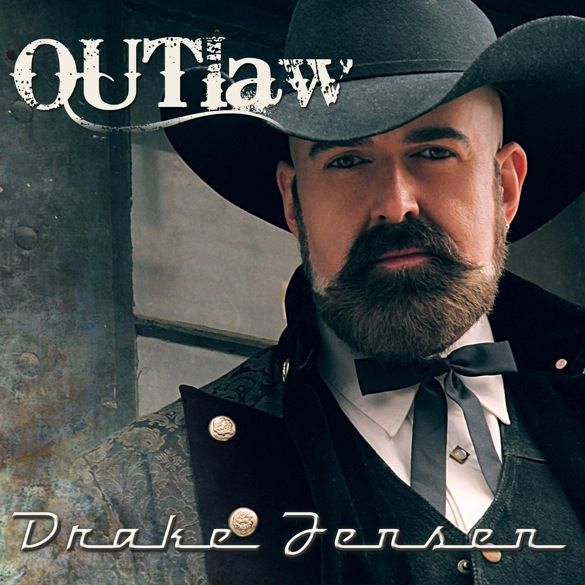 Drake Jensen is taking the Country music scene by storm, and the great music on his new release, 'OUTlaw' makes me believe he is showing no signs of letting up off the gas. The eleven-song collection features ten brand new songs, as well as a single that was released last year to raise money for charity. Drake is an out and proud gay Canadian man, one who loves to make Country music. With the new release, Drake ventures into more commercial territory, following the very personal 'On My Way To Finding You'. As I listen, I was getting that big stadium feel rather than the coffeehouse confessional. Drake's voice caters to both, easily moving between sensitive and bombastic, soaring or a whisper. From the opening sound of the guitar on the first cut of 'OUTlaw', you know what you are getting into with Drake. "When It Hurts Like That" is a Country song through and through, soudning ready for radio play on any Country or Crossover station out there. Here is the music video for "When It Hurts Like That".
While you might be afraid that song set the bar too high, "Fast Enough For Me" comes on and you know there is much more to come. This uptempo number takes on the thoughts of an adult looking at their life, and realizing they are doing pretty well. Up next is a different sound, with the drums driving the slow beat of "Checotah, Oklahoma". Checotah, perhaps best known as the hometown of Country Superstar and former American Idol Carrie Underwood, is a small town, whee life is much more simple, and "every cowboy has a story" to tell. I love the guitar work on it, and Drake's vocals, delivered with just the right about of ache. There is just something so damn pretty about "Crazy Beautiful", which starts with a light sound, building to the chorus. This ballad pulls you in, ready to take the journey as far as Drake will take you. There are such sweet, touching moments, as well as the soaring that scoops up my heart to fly with Drake in the chorus. Speaking of sweet, there is just an inherent charm and warmth to "Leave the Healing to Me", a love song with amazing depth. That is followed by "Scars", which was released last year as a single to raise money for an organization working to fight bullying. Here is a great acoustic version by Drake. The into by Drake tells you much about this wonderful song.
Next up, "Vega Star" picks up the tempo and reminds me of another song that should be on the radio. It is wonderfully orchestrated, and Drake's voice stays ahead of the big production with a strength that is clear. I enjoyed this one very much. "I Don't Want To Know" slows it down, and has more of a Classic Country sound, with distinctive steel guitar painting the atmosphere. But it is Drake who puts on the finishing touches, adding a voice with just the right amount of longing to the song, a look at the world we know live in post 9/11. The piano drives the opening of "Every Other Day", before Drake takes over, bringing the ache to the heart of the song. The longing for lost love is palpable in the vocals. I will admit I had no idea what to expect from a song with the title "Midnight Forest Cricket Chorus", none whatsoever. But it opens with such charm, and just makes me smile from deep down. There is a wonderful sweetness, an inherent innocence to the song, I could play it over and over again. The album comes to an end with "Be", with Drake making the statement about the "the man I'm meant to be," which takes on so much meaning when being sung by an out artist. But it also stands on its own as a song about really trying to define your own existence, by acknowledging you are the trying to be the best you that it is possible to be. And that is just what we all need to "Be".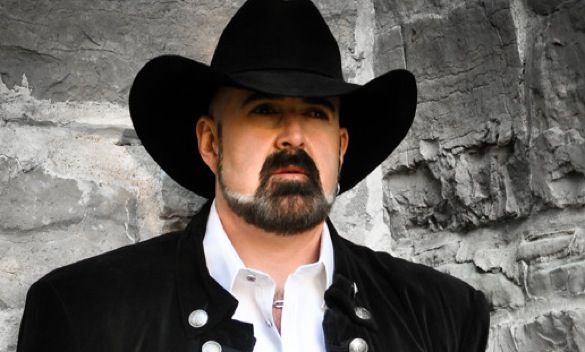 'OUTlaw' is a complete album, leading the listener on an emotional journey of acceptance and appreciation for you, exactly as you are. No one needs to strive to be a star, or the latest 'it' family on a reality television show. Just be yourself, and bring happiness with you. 'OUTlaw' is available on
iTunes
and
Amazon
. For more information about Drake, visit his
official website
. You can also 'like' Drake on
Facebook
, or 'follow' him on
Twitter
.