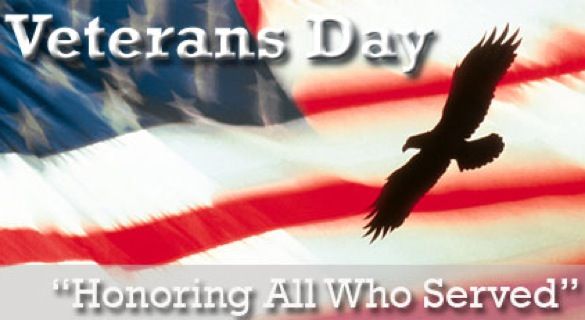 To celebrate Veteran's Day, I thought I would combine not only a great appreciation for all the men and women who have served this country over the last few centuries, helping to preserve the democracy, and allowing me the opportunity to write in this blog whatever the hell I'd like, covering the music and topics I love. Tonight, I bring you bands featuring the members of the military, starting with the United States Army Band and Chorus performing "The Army Goes Rolling Along," a well-known song that makes everyone what to sing along. In fact, it is also known as "The Army Song" by many. It was written by field artillery First Lieutenant Edmund L. Gruber, Lieutenant William Bryden, and Lieutenant Robert Danford while stationed at Fort Stotsenburg in the Philippines in March 1908.
I just seems like it would be wrong to do a post like this, and not include the music of John Philip Sousa, so I will off you "Liberty Bell," written by Sousa in 1893. While it was definitely written as a military march, some might recognize from when it was used over the credits of Monty Python's Flying Circus. Enjoy this great live version by the United States Army Band.
"Stars & Strips Forever" was written by John Philip Sousa in 1896. It was first performed in public in 1897, and was an instant success with military people and music lovers alike. In fact, the Congress decreed the song to be the official National March of the United States of America. Here is a stirring version by the The 23rd Army Band of the Utah National Guard.
The final song comes from a somewhat dark period in our history. The song was written by Louis Lambert in 1863, and was sung by both sides of the American Civil War. It is a haunting song that longs for the return of loved ones, family, and friends who are away, fighting as part of the national military. I really enjoy this version of "When Johnny Comes Marching Home" performed by the United States Military Band.
Happy Veteran's Day. Have you thanked a member of the military today?