I don't know how I do it, but sometimes I do. What, you ask? I miss the boat. It seems Daniel Robinson released an EP at the end of last year, and I didn't know it. But last December, he released 'North,' a six-song collection filled with Pop yumminess. Daniel lives in Buffalo, New York, and records his music in Toronto, Ontario, Canada. He spent some time exploring music genres, from Indie Folk to the layered Electropop he found was perfectly suited to his creative urge.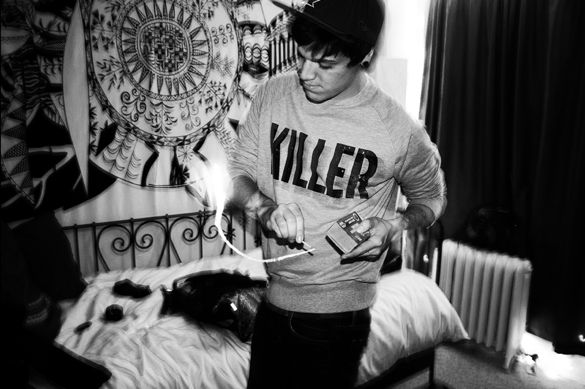 I discovered my lack of knowledge when I discovered Daniel is a handsome young man. And he is also an out and proud member of the LGBT community. Oh, and yes, he has a new single out, "Deep River". There is a lush quality, with the music washing over me, adding to the emotional ambient journey, perfectly aligned with Robinson's voice. The core of this great song is a beautiful melody, each note touching my heart, one after the other. But rather than prattle on more, why not just give yourself an early holiday favor, and listen to it for yourself?
I have to tell you, once I heard this, I could not stop myself from listening to his earlier EP, which is also very special. But I think I should leave that for another day. You can purchase the single, "Deep River," from
iTunes
. You can find his EP 'North' on
iTunes
. For more about Daniel Robinson, visit his
official website
, or 'like' him on
Facebook
, or 'follow' him on
Twitter
. But first, give yourself the gift of music, and listen again. And don't feel shy about adding "Deep River" to your regular rotation on your iPod.