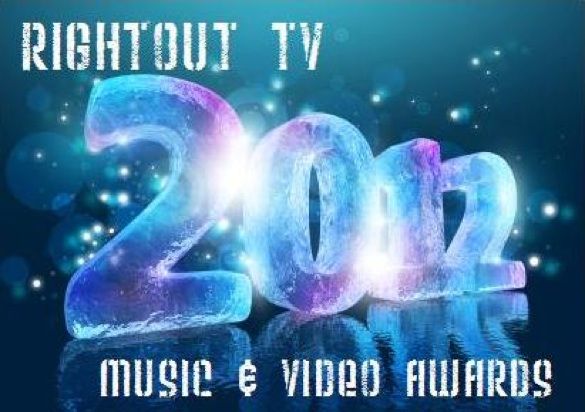 After two rounds of very difficult judging, the panel of industry professionals for the 2012 RightOutTV Music and Video Awards has named the winners.Showcasing the talent in the global LGBT original music artist community, the winners hail from Portugal, Austria, Britain, Canada and the United States."This is only our second year and already the number and caliber of the artists submitting has reassured us that there is truly a need for this kind of acknowledgement for the LGBT music community," says Marlee Walchuk, co-producer of the awards.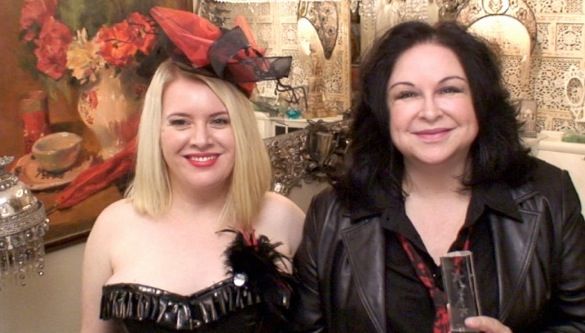 The 2012 winners are announced in a video presentation that includes a tribute to LGBT artists who have paved the way along with some very creative nominee announcements:
"The winners will receive a beautiful glass art statue and bragging rights for life!" quips Tully Callender, the other half of the RightOutTV production team. "We are hoping to reach even further in the global community next year to include artists who may not share the freedom and recognition we enjoy in North America." For those who might not be patient enough to watch the video, I offer you a list of the winners. Without further ado, here are the 2012 RightOutTV Music & Video Awards Winners!
BEST VIDEO (PRO)
Matt Zarley - Trust Me
SONG OF THE YEAR
Matt Fishel - Behind Closed Doors
BEST SONG SO FAR
Matt Zarley - Change Begins With Me
BEST VIDEO DIY (Do It Yourself)
Corday - Weekend Warrior
BEST POP / ROCK / ADULT CONTEMPORARY VIDEO
Jeffery Straker - Gone
BEST ELECTRONIC / DANCE / HIP HOP / R&B VIDEO
Blinded by Stardust - Can't We Just Dance Instead (feat. Biuna)
BEST FOLK / COUNTRY / JAZZ VIDEO
Kat Devlin - Dear Emmi
BEST PERFORMANCE IN A LIVE VIDEO
Rachael Sage - Everything
BEST "LIVING ROOM" PERFORMANCE
Nhojj - He & Him
BEST VIDEO SO FAR
Matt Fishel - Football Song
BEST POP / ROCK / ADULT CONTEMPORARY SONG
Jen Foster – You Stayed
BEST ELECTRONIC / DANCE / HIP HOP / R&B SONG
Darren Ockert - This Modern Life (1984)
BEST FOLK / COUNTRY / JAZZ SONG
Summer Osborne - Be Still
FAN FAVE AWARD
Sonasfly
The RightOutTV Music and Video Awards are an offshoot of the free LGBTI artist promotional site found
online
. Walchuk and Callender, of the music duo Sugarbeach, launched RightOutTV in November 2010 after realizing there were few places to release their own queer-messaged music videos. The women – married to each other – also saw a need for more unity in the global LGBTI music community. RightOutTV was created as a vehicle to serve both these purposes and to provide a fully developed promotional website and streaming channel for artists who deserve more credit for being Out and proud with their music. To contact Marlee at RightOutTV, you can
email
or you can visit the
official website
.
I will add my own personal note, that I was so very honored to be a judge for the awards this year, and have to say there was wonderful depth in each category. And I look forward to bringing you the winners and their music in posts on the blog very soon.